How To Remove IE Pop Ups In Firefox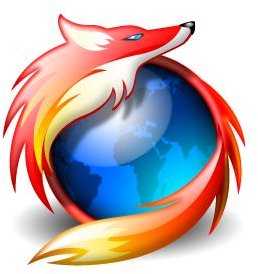 Firefox with Internet Explorer Pop-up Window
Some users have reported seeing pop-up window of Internet Explorer when using Firefox browser. Strange but this can happen if the computer is infected with Adsponsor and Maxifiles which were installed by programs that partners with the said software, also known as Adware and Potentially Unwanted Programs (PUPs). Most antivirus program includes detection of adware and PUPs but some if the installer of adware software is legitimate. The user agreed to install a program that may display advertisements.
Example of Adware or PUPs That Cause IE Pop-ups in Firefox
One of the known programs that install Adsponsor and Maxifiles is Internet speed monitor software. The Internet Speed Monitor software will install a Browser Helper Object (BHO) which is detected as Adsponsor or Trojan Adclicker. It can also download other programs that can pose security risk on a computer.
Example is when the Internet speed monitor program installs Maxifiles which will also install a toolbar onto the Task Manager. The said unwanted add-ons contacts a remote server and display pop-up advertisements using IE windows, even if the unsuspected user is browsing the Internet using Firefox browser and the Internet Explorer is close or not in use.
You can read the Threat Report on Adsponsor and Maxifiles in the following pages:
Symantec detects such infection as Trojan.Adclicker which is originally detected way back year 2002 but until now it continues to affect users, which is why Symantec continues also to update the detection signature and technical details of said infection.
How to Get Rid of IE Pop-ups in Firefox Browser?
If you recently install a new program that is an adware or free but will display advertisements, remove it using Add or Remove Programs utility in Windows. Note that removing the adware program will not remove additional files that were downloaded especially if it's installed as another application which have its own program directory. And if the downloaded files is also an adware, a Trojans or PUPs, you need to scan the computer using your antivirus program.
Before scanning the computer using antivirus, review the settings of antivirus software. Antivirus programs can detect adware, Potentially Unwanted Programs (PUPs), and other legitimate software that can pose security and privacy risk. However, not all antivirus programs are configured to detect those types of risks, by default. Ensure that you've configured the program to remove unwanted software, legitimate or not, especially if you recently installed a program that cause IE pop-ups in Firefox or any pop-ups while you surf the Internet.
If the antivirus software did not detect any infection in Windows which means the pop-ups in Firefox continues to display, use the on-demand scanner by the following vendors:
You should also try online scanners, if any of the above fails to detect and remove infection in Windows that is causing IE pop-ups in Firefox browser.
Image credit: https://commons.wikimedia.org/wiki/File:Firefox_LiNsta.png by SteveSims at en.wikipedia [Public domain or GPL (www.gnu.org/licenses/gpl.html)], from Wikimedia Commons.