Finding Microsoft Office FrontPage Designs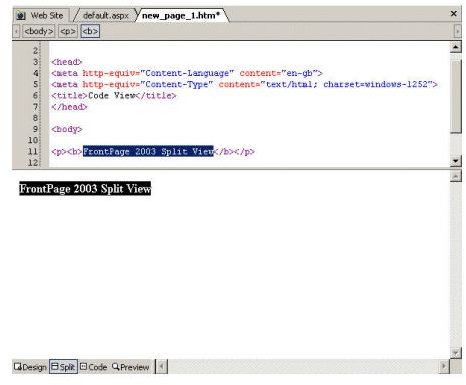 Microsoft FrontPage Explained
Microsoft FrontPage has had a chequered history. Initially released in1997 and soon added to the Office 97 suite, it was included in the two subsequent Microsoft Office releases before its final outing as a standalone product in 2003. FrontPage remains a very popular application, particularly within organizations, despite having since been replaced with Microsoft Expression Web and SharePoint Designer.
Using Microsoft FrontPage – ostensibly a WYSIWYG (What You see Is What You Get) web page designing tool – is quite unlike using any other similar tool. Designing pages can range from the simple to the complicated, even for the most basic layouts, depending on what you want to include.
As with other Microsoft Office applications, you can find templates and designs for FrontPage online. Let's have a look at some of the options.
Microsoft FrontPage and Office Online
To start finding designs for Microsoft FrontPage, the first place you should check is among the included templates, accessible via File > New.
If nothing here suits your needs, then you should pay a visit to office.microsoft.com, where you will find a selection of links to pages providing designs and templates for use with Microsoft FrontPage.
These are great resources and will set you on the road to FrontPage design nirvana.
While you're at office.microsoft.com, don't forget that you can search and download media for use in your Microsoft FrontPage web applications, from clip art to animated clips and even sound. Office Online is a great repository of media for use in all Microsoft Office apps, past and present, including FrontPage.
Free Templates for Microsoft Office FrontPage Design
There are several online resources that provide suitable templates for assisting with Microsoft Office FrontPage designs. Here is a selection of such links, which include both premium and free templates.
Meanwhile, you might be interested in tutorials for Microsoft Office FrontPage. Some of these websites date back to the earliest releases of FrontPage and feature some very useful tips for designing and formatting a FrontPage project:
With these resources at your disposal, your Microsoft Office FrontPage design project should be a success.
A Dose of Realism
The truth is, fewer and fewer people are using Microsoft Office FrontPage for designing websites. As time has progressed, so has the web, and applications to aid website design have become more targeted and less formatted.
Microsoft Office FrontPage hails from an age where web design was considered a black art (and not something easily picked up by following a few HTML and CSS tutorials) and the majority of its uses and functions can be easily performed now in Microsoft Word.
Meanwhile, the more advanced functions of FrontPage, such as database linking and various scripting tasks, can be performed with Microsoft Expression Web, a system with far more support online.