Troubleshooting Tips For Video Problems: Windows 7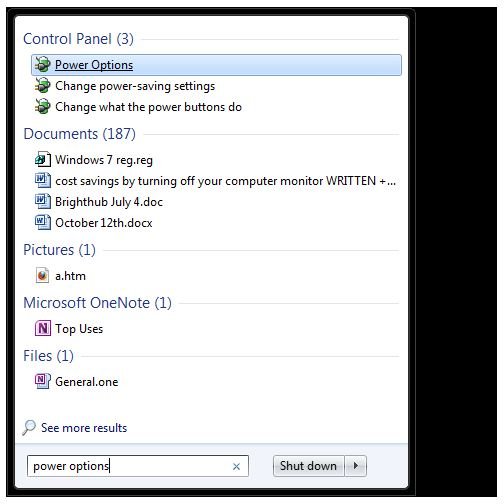 Troubleshooting Video Problems in Windows 7
Windows 7 offers a wealth of new display options, from supporting a larger selection of monitors than any other Windows OS to being the best example of the Aero user interface in action.
Video problems of different types can occur however, ranging from those that are caused by power management to those caused by having the wrong codecs installed.
Unlike problems with sound in Windows 7, display and video problems in Windows 7 can seriously impede your experience. Let's take a look at some of these problems and see what can be done to resolve them.
Power Management and Windows 7 Video Problems
While you might have purchased your new PC or laptop partly swayed by the advanced power management options now available under Windows, you probably weren't told by the salesperson (because he or she didn't know) that some power management options can seriously affect video playback on Windows 7. Fortunately, video problems of this kind can easily be resolved.
Go to Start and in the Search box type power options. Click the appropriate link in the search results to open the Power Options window, and then click on Change plan settings against which ever profile you have selected. Next, go to Change advanced settings, scroll down to Multimedia settings and expand this to find When playing video. Once again expand this and choose Optimize video quality.
Same Old Story - Update Your Drivers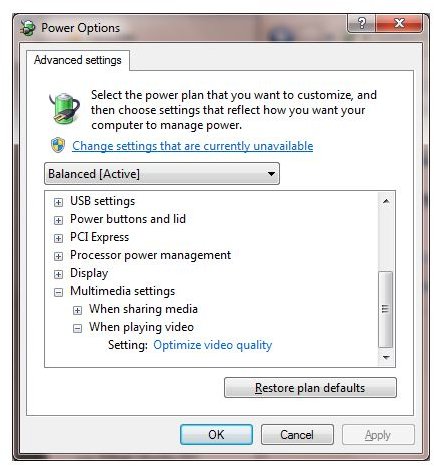 Some older builds of Windows 7 have difficulty in operating correctly with certain hardware chipsets, notably the Intel(R) 915GM/GMS.910GML Express Chipset which manages the display on a lot of laptops.
If you've upgraded to Windows 7 and found various issues with the display that only occur at specific points, you should visit your laptop manufacturer's website and do a search for a suitable new driver. Note that if you have upgraded from XP or Vista, while you laptop or PC might run the operating system with largely no problems, your general hardware environment might not actually run Windows 7 to its full capacity. If you're using a PC, rather than upgrading the video driver your best option might be to upgrade your graphics card.
Video OK But No Sound?
If in fact your video is displaying intact and as expected and it is the soundtrack of your video clip that isn't playing correctly, you should investigate what format this video clip is in and investigate the possibilities for converting the file to a more suitable type that can be played back under the current setup. You can also download and install updated codecs for Windows 7.
The latter suggestion is more of a catch-all solution that will potentially prevent this sort of issue from occurring in the future.