Get Help for MS Office in Online Forums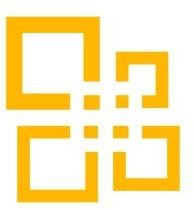 Ask the Experts at Office 2010 Forums
If you are new in using Office software or have questions about upgrading, purchasing, installation or issues using the product, the Office 2010 forums are a place to find answers fast. People who have experience with Microsoft Office may interact at Office forums to help the community. Below are lists of Microsoft Office forums that you might want to consider visiting in case you need help or wish to learn about Office programs. At the same, you might be able to help other Office users.
List of Free Microsoft Office Forums
Most discussion and support forums for Office applications require no support fee. If an Office forum ever requires you to pay for help, leave that webpage and visit one of the forums below:
Microsoft Answers - Microsoft has created Answers forums that let you interact, learn and get help from Windows and Office users. The Microsoft Answers for Office forums consist of different categories, such as forums for Microsoft Word, Excel, Outlook, PowerPoint, OneNote, Publisher, PhotoDraw, FrontPage, Works, Access, Visio, Projects, InfoPath and web applications. You can search the forums for existing discussions or read discussions that have already been resolved. You do not need to register for an account to browse or search any discussions in Microsoft Answers forum. A free registration is only required if you wish to post a question or answer in the forums. If you are an existing Hotmail or Windows Live user, simply sign in using your Live or Hotmail account and start interacting with other Office users.
Microsoft Connect - This is not actually a forum, but rather a website provided by Microsoft where you can report bugs or provide feedback on Windows and Office software.
Microsoft TechNet Forums - IT Professionals and subscribers of Microsoft TechNet can get help by visiting the Office forums in TechNet forums by Microsoft. You can use this forum to get help with Office products including activation issues.
MSDN Forums - Developers and MSDN subscribers can take advantage of another forum set up by Microsoft. The Office Forums for Developers are where software developers can ask Microsoft teams and other developers about creating applications for Office products.
Office Genuine Advantage Forums - If you are looking for help with validating Office software, the Office Genuine Advantage forums is for you. An example of issues you can find help with is the Microsoft Software Office Countdown Message issue.
Note: The above forums are web-based support forums for Office product. If you prefer accessing the forums using an e-mail client with newsreader feature, you need to install NNTP Bridge in Windows, login using Hotmail or Live ID, and then connect to the forums.
Third-Party Microsoft Office Forums
Microsoft is not the only one that provides free Office support forums. Below are some popular websites with discussion forums about Office software:
AUMHA - This forum is moderated by Microsoft MVPs and known experts in Windows, security and Office. A Microsoft Office forum was setup to help members, for free.
Bleeping Computer - A forum that is run by Microsoft MVP Lawrence Abrams, which is also popular for tutorials and forums in removing malware. A Business application forum was setup to help Office users in using or installing the software.
CNET - CNET.com offers free support forums for Windows, Spyware, Virus & Security, Mac, phones, software and many more. They also have Office and Productivity forum to get help about any issues you will encounter in using Microsoft Office.
Image credit: https://commons.wikimedia.org/wiki/File:Office-2010-free-logo.svg By Koman90 [Public domain], from Wikimedia Commons
References
Office Genuine Advantage Forums