How to Use VMware Unity Player for Windows 7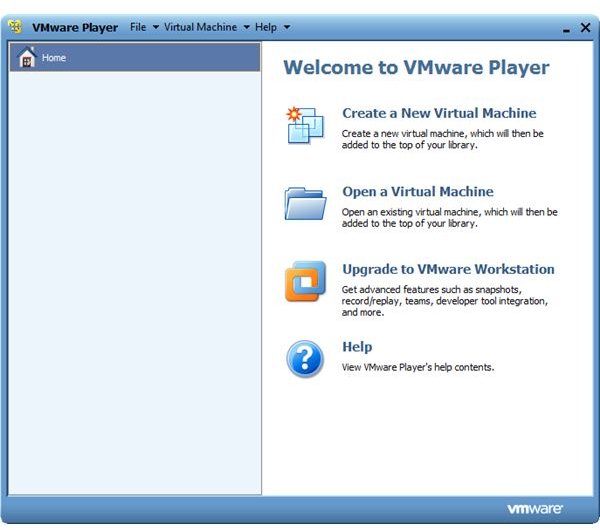 VMware Player - Unity Mode
VMware Player is a free virtualization program designed to run multiple operating systems on a single machine. You can use VMware Player to create a new virtual machine for free. What is neat with VMware Player is that you can use an XP-like mode feature available only to Windows 7 users. It is called Unity mode that allows seamless integration of applications with the host desktop. Below is a guide to using Unity mode on VMware Player for Windows 7.
Unity Mode
You can use Unity mode in VMware whether you are using the commercial edition VMware Workstation or the freeware VMware Player. In this guide, we'll use the freeware edition of VMware Player to use the Unity mode.
When you load a guest operating system on a Windows 7 host desktop, you only need to click on the "Virtual Machine" menu to start entering a Unity mode:

The host computer will now display the Windows 7 icon on top of the taskbar that lets you use the guest operating system that is integrated in the host computer: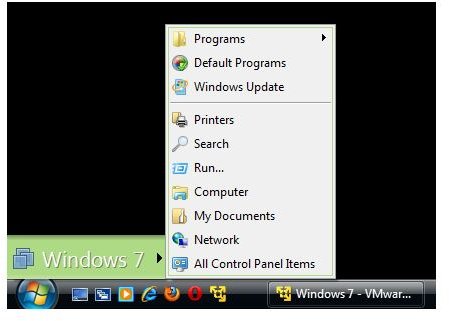 The example below shows how I launched the Windows Update application of the Windows 7 guest operating system while Unity mode of VMware is enabled. A VMware logo or icon is visible in the upper right-hand corner of Windows Update program. This means you are updating the Windows 7 guest operating system: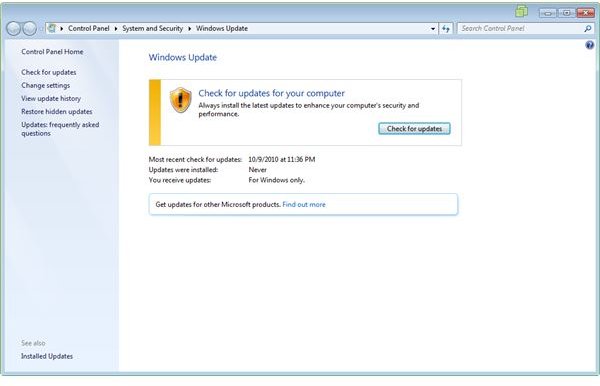 Using Unity mode in VMware is quite smooth that you'll never notice any lag in operating a system that is actually a virtual system only. You can drag and drop to share files.
Settings and Features of Unity Mode in VMware
There are few available options for Unity mode: You may configure the Windows using Unity mode to show the badges, borders and custom colors of Windows borders. There is also an option to display the Applications menu for the guest system.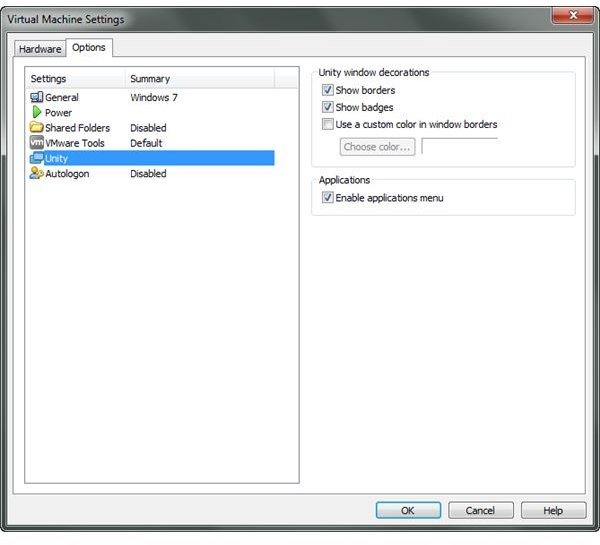 In addition to the above mentioned features of Unity mode in VMware products, you can also create application shortcuts that are located in the guest OS on the host operating systems. All you need to do is navigate to the applications menu of the guest system, and then right-click to create "shortcut on a desktop" of the host system.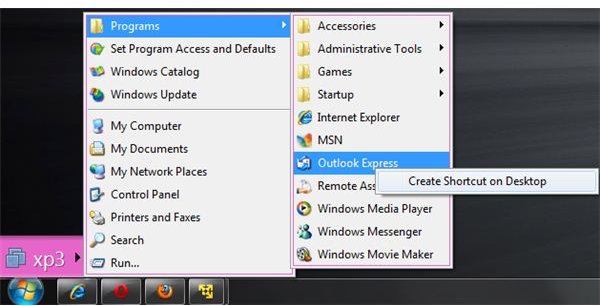 In the above screenshot, an Outlook Express shortcut will be placed in Windows 7, the host system: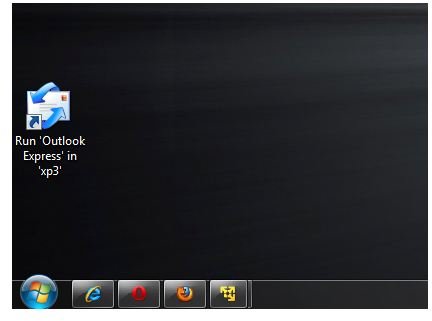 The said application shortcut can be opened from the host operating system, even if the guest system is powered off or in suspended mode. Just ensure that you have enabled the "applications menu" in Unity settings.
A neat feature of Unity mode in VMware is you can run multiple operating systems in Unity mode which means if you loaded Windows 7, Vista and XP guest systems on a Windows 7 host desktop, all of them can enter a Unity mode.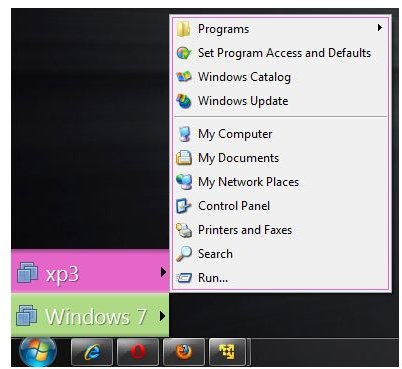 If you have a virtual machine that was created using other virtualization software e.g. Microsoft Virtual PC or VirtualServer, Parallel Desktops for Mac, Symantec Backup Exec System Recovery, Norton Ghost, Acronis True Image Backup or ShadowProtect, you have the option to open it using VMware. The only requirement is to download VMware vCenter Converter which is freeware, as well.
Image credit: Screenshots taken by the author.