Microsoft Word Recovery: Explorer Tips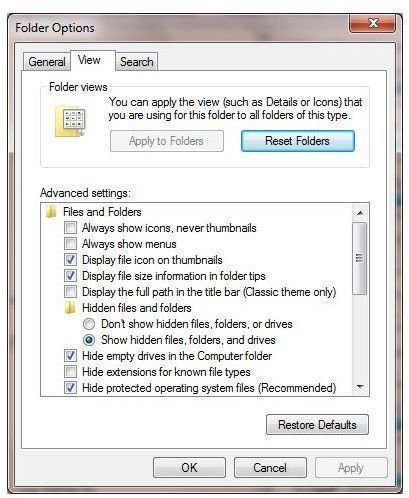 Word Recovery: Explorer Tips
It has happened to us all - working away happily on a Word document, the power has been cut on your PC or the laptop battery has suddenly shut off without warning.
You haven't saved your Word document for a good 15 minutes; you've lost around 300 words of material from your report, review, novel or whatever it was you were working on.
And there is little chance of getting it back.
Or is there?
If the file was emailed to you, or you downloaded it from the web, you might be able to browse the Windows temporary files in order to recover it.
Modern versions of Microsoft Word feature an intelligent document recovery feature that can almost instantaneously recover your work and save your blushes. Even if this feature isn't working or installed with your version of Word, there are other ways to recover files.
Automatic Word Recovery Function
If Word or your PC close unexpectedly, with Microsoft Office Word 2007 and Word 2010 you can expect to see a new pane when you restart your PC or Word itself. This pane, on the left side of the window, will advise you of the recovery options for your recently opened documents.
The options will list one or more documents that might be as close to the last version of the software as possible, all thanks to the automated save function built into Word.
Simply choose the right version of the document, open this and carry on with your work thankfully restored!
Word Document Recovery in Explorer
If you are using Word 2000 or 2003, the recovery tools will are far inferior to what is available with Word 2007 and Word 2010. However if you're particularly lucky, a temporary version of the Word document might exist on the hard disk drive.
To find this in Windows Explorer, you will need to change some settings. Open My Computer (Start > Computer in Windows 7) and go to Tools > Folder Options (Organize > Folder and Search Options in Windows 7). On the View tab, make sure you have Show hidden files, folders and drives selected, and clear the check box for Hide extensions for known file types.
OK this, and then browse to the folder where you normally save your Word document. This should have a temporary version of the file listed; if there is more than one, you will be able to tell if it is what you are looking for by checking the date it was last accessed or created (right-click > Properties).
Attempt to open this file with WordPad or Notepad – this will at least give you the opportunity to recover any work you have done since the last save.
Meanwhile, if you downloaded the file before you began editing it, or it was an open email attachment, use the Windows Search function to find the file in the temporary folder. Alternatively, Windows XP users might browse to C:\Documents and Settings\[user name]\Local Settings\Temp in order to find the file in question.
Word Recovery with Third Party Tool
If the above solution failed, you can attempt to recover your lost Word document with a third party tool.
To reiterate what I've already explained – recovery tools for Word 2007 or 2010 documents is available within the application. As such a third party tool will only be of any use to you if you're using Microsoft Word 6.0, Word 95, 97, 2000, XP, and 2003 for Windows.
Visit www.repairmyword.com (suitable for .DOC files created in Microsoft Word 6.0, Word 95, 97, 2000, XP, and 2003) in order to download the repair utility – install this and as soon as you're ready, run it! All you need to do is select Repair/Open, browse for the damaged file (you might like to try the "hidden" file as explained above) and if this data can be recovered, you will see the text displayed. Simply click Save to retain this version of the document, and you're ready to proceed!
(Image credits: author)