Printers Compatible with Windows 7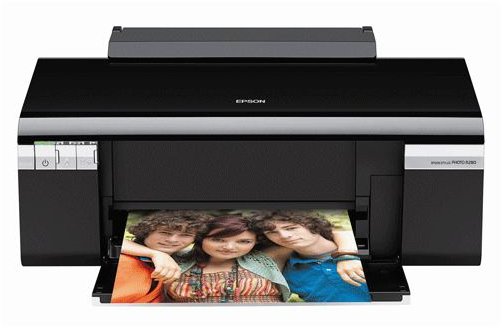 Choosing Ten of the Best Printers
So you've just upgraded to the Windows 7 operating system and you'd like to get a new printer to take advantage of it. You're probably asking yourself a few questions like "Where can I get printers that are compatible with Windows 7?" or "How much does a Windows 7 compatible printer cost?" Of course the answers to either of these questions will depend on what you're going to be using the printer for. A college student is going to have different needs than a home based small business or a professional document company. Even though the following is not a comprehensive list of Windows 7 compatible printers it does give a few good options in several price ranges from the ultra economical to the more pricey but higher quality All-in-One and high capacity laser models.
Cheap Printers
On the low end of the spectrum there are the quick, average quality, easily available printers that are still Windows 7 compatible. The price point on some of these printers is so low that it often makes more sense to buy an entirely new printer when you run out of ink because the ink cartridges cost more than the printer! These can be found at places like Wal-Mart, Staples, Meijer, or another big box retailer and will run you anywhere from $29.99 to $119.99.
The Epson WorkForce 30 is a high-end inkjet printer with built-in duplexing (the ability to print on both sides of the paper). Print speeds are very fast compared to most other ink jets - up to 38 pages per minute. Color resolution is high as well, with a maximum resolution of 5760x1440 dpi. Photo-printing is an option, with photos sent from the PC. The Epson ink is smudge and water resistant so there is no wait time to handle photos.
These are my top three picks in the ultra cheap arena:
Lexmark Z2300
Epson WorkForce 30 Inkjet Printer
HP Office Jet 6000
Premium Printers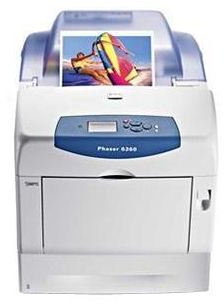 What's a premium printer? That's the one that you likely see in your office every day. These are the printing, copying, and collating masters that dutifully handle document creation day in and day out. They are on the upper echelon of all printing machines and might be useful if you were producing chapbooks or a self published magazine. These will set you back $1599.99 to upwards of $5000. Of course these are all compatible with Windows 7 - for that price they better be.
The Xerox Phaser 6360DN Color Laser Printer prints at 42 pages per minute. This is faster than the average laser printer on the market today, but is to be expected for a laser printer of this price. This printer supports color at a resolution of 2400 dpi x 600 dpi and can be plugged directly into a local area network, so it can serve as its own print server. This printer is also capable of duplexing (if it wasn't I wouldn't have put it on the list).
Here are some other high ends to check out:
HP Color LaserJet CP4525dn Printer
Xerox Phaser 6360DN Color Laser Printer
Brother DCP 9045CDN Multifunction Printer
All-in-One Printers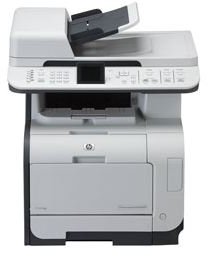 If you are looking for a printer/scanner/fax that does it all then the following Windows 7 compatible printers are probably what you are looking for. These are high quality machines that will last far longer than anything in the cheap printer category. These will run anywhere between $129.99 to $484.88.
The outside of the machine really looks sharp, three different shades of gray and rounded edges giving the Hp Color LaserJet CM2320nf All-in-One a somewhat stylish look without going over the top; after all this is meant to be an office device. The CM2320nf is divided into two sections by the output tray; the top half holds a 50-page ADF, 42-bit scanner, large control panel and color display. The top half allows a user to fax, scan, copy and e-mail as well as change settings and get help. The bottom half has the power button, the two paper trays, access to toner cartridges and all of the connections (Ethernet, USB, fax line, etc.). For an office machine it doesn't take long to get it up and running in less than thirty minutes. There are separate fax, scan and e-mail setups but they are automated for the most part and are simple enough to navigate.
Here are my choices in the mid-price range:
HP Color LaserJet CM2320nf All-in-One Printer
Lexmark X6650 All-in-One Printer
Which Windows 7 Compatible Printer is the Best Choice?
For the average person the best choice of Windows 7 compatible printer is the Samsung SCX-4826FN All-in-One Printer. Versatility is the key to the convenience of 5-in-1 laser multifunction printers. With all the functions in one device, you can print, copy, scan, fax and PC-fax conveniently and easily. The Samsung SCX delivers high performance and maximum speed versatile enough for a professional workgroup but budget friendly enough to use at home.