Fixing Sound Problems: Windows 7 Troubleshooting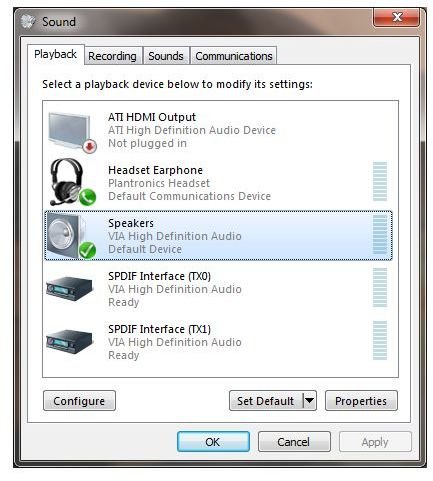 Troubleshooting Windows 7 Sound Problems
Windows 7 features all of the most up-to-date drivers for a variety of motherboard chipsets, additional hardware and PCI components.
This doesn't automatically mean, however, that it can run everything. Certain hardware is simply incompatible with Windows 7.
If you are experiencing sound problems in Windows 7, there are several things that you should check before taking your PC back to the showroom. We'll take a look at each of these in turn, identify different issues and learn how to resolve them.
Old Hardware?
The first thing to find out is if you are using old hardware. Whether you have just purchased the PC or not is not the issue. Many PC vendors will install the latest version of an operating system on an older PC as long as they can see that it runs suitably. Often they won't check things like sound or video playback, only that they can connect to the web with it.
Reinstalling your sound card's drivers must be your first step. You can do this by checking the website of the sound card manufacturer. If you have a motherboard with built-in sound, check the website for your motherboard, and in both cases look for new drivers for use with Windows 7 (or failing this, if you're lucky Windows Vista drivers may work.)
Alternatively, you might have upgraded an older PC yourself with a copy of Windows 7. If you're experiencing sound problems in Windows 7 and you have a removable sound card, this will probably need replacing. You should be able to pick-up a suitable replacement with suitable drivers for around $15 in stores or potentially even less online.
Sound Problems on Windows 7 Video Playback?
Alternatively, your sound problems might only occur with specific tasks, such as playing games or watching video. If you are having problems with sound in Windows video games, you should visit the Microsoft DirectX website and download the latest version of DirectX in order to rule out the possibility of video processing interfering with your sound card.
Similarly, you should investigate upgrading your audio and video codecs in order to resolve sound problems on Windows 7 during video playback. Windows 7 was released with the most up-to-date group of codecs of any Windows OS, but even that wasn't a comprehensive release and some mobile phone media formats, such as 3GPP, were omitted.
Device Not Connected?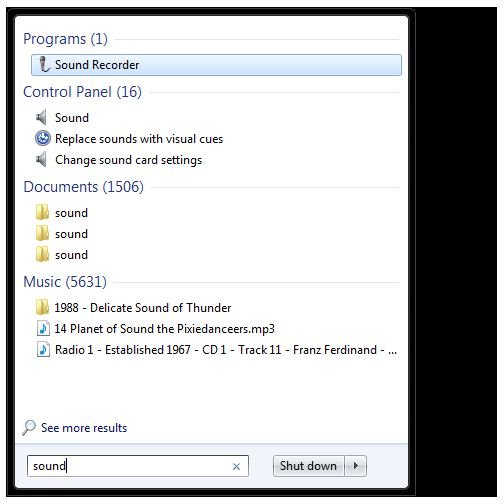 Finally, if your Windows 7 sound problems stem from a specific device, you should take a look at the sound settings. Open this by going to Start and entering sound in the Search box.
Choose the Sound option from the list. You will then be confronted with a selection of Playback devices on the first tab and Recording devices on the second tab. Right-clicking these will enable you to Test, Enable or Disable and Set as Default Device, and you will also be able to use the Properties button to enable or disable the device.
These options should allow you to resolve your Windows 7 sound problems.