Sigmatel Audio Driver & Windows 7 - Finding, Installing, and Troubleshooting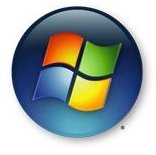 What Are Sigmatel Drivers?
When reformatting a computer, whether it be a desktop or laptop, the motherboard needs to find the instructions that allow for its components to work. These are called drivers and they can come in many different forms. Sigmatel drivers are the drivers for the Sigmatel audio devices, which allow for sound on a computer. Depending on how the device was installed, the drivers may be on a disc that came with the computer or the user will need to download them from either the manufacturer's website or their computer provider's main website.
Finding & Installing Sigmatel Drivers
The release of Microsoft's new operating system, Windows 7, made searching for component drivers much easier than it was for Windows XP or even Windows Vista. The ease of finding & installing drivers is evident when installing Windows 7 for the first time.
As long as you have an internet connection, Windows will start looking for drivers as soon as it finishes the initial setup on the computer. By the time the welcome screen has come on the monitor, Windows 7 should have found and installed all of the drivers that it detected on the system.
To be sure, go to the device manager once you sign in for the first time. Again, this is easy to do in Windows 7. Click the Start button and then type in "device manager." When it is highlighted, click it to launch it. Check to make sure that there are no question or exclamation marks next to any of the listed components. If there are, try running Windows Update. Usually updates to Windows and devices on the system will show up here. Make sure you click on the link to view the updates that are available. Device updates will be listed under the 'optional updates' listing.
Troubleshooting Sigmatel Drivers
What happens if Windows 7 doesn't find your Sigmatel drivers?
It depends on which company manufactured your computer. Most Sigmatel drivers will be for computers that are manufactured by Dell computers. In the early weeks and months when Windows 7 was in beta and even into the official release, some of the Dell drivers for the system were not yet ready to be used. The way around this was to use similar drivers from other computer systems and other operating systems.
For example, the Sigmatel Driver for HD Audio may not be found for your system under Windows 7, or it may not work on your system. The solution for this to find the same driver for Windows Vista or Windows XP. This seems to be a workaround for many Dell systems, which allows drivers to work when they otherwise would not.
If you just purchased your computer, the drivers for your system may be on one of the discs that came with it. Again, depending on the computer manufacturer, this may be a separate disc labeled 'system drivers' or may be a part of a restore disc.
You can also try to find and install your drivers manually. Download.com has good listings for different drivers for systems. The best part is the user comments, in which normal users will tell you if the driver worked or not.
In the case that Windows 7 does find the Sigmatel driver, but you are still not getting sound -
Check the device manager to see if there is a question mark or exclamation mark next to it. You may need to update your drivers
If the device shows up with no marks in device manager, check to make sure your speakers are on and that you do not have the volume on your computer muted. Also check to make sure that the computer speakers are plugged in correctly on your computer.
Windows 7 makes it much easier to find drivers, though sometimes driver can be hard to search for. When in doubt, use the tools that are built into the operating system.
Image credit Screenshot by author of Windows 7 OS