Solving Quicken Install Problems with Windows 7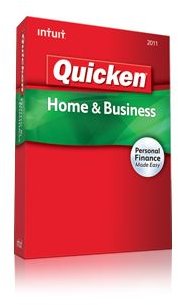 Windows 7 and Quicken
It is not unusual for users to hang on to programs that may be outdated compared to what is currently out. In some cases, there is nothing wrong with this, depending on the version of the software and what functions the program may share or have over a newer versions. Sometimes, a product is redone in anticipation of a new computer operating system in order to ensure that users are still able to use the program, even when they upgrade computers.
Here, we'll go over some of the issues associated with installing the program Quicken on a Windows 7 operating system. This mainly applies to previous versions of Quicken that worked well on the previous versions of Windows (like 95/95, 2000, XP). Here you will find some tips in regards to Quicken install problems with Windows 7.
What is Quicken?
Quicken is a personal accounting software program that keeps track of billing and spending, financial goals, deposits and withdrawals. The program is used not only for personal use, but is also used in some small businesses or home businesses in order to keep track of
income going in and coming out of the company.
Quicken is made by the Intuit, Inc company, which also makes the accounting software of Quickbooks and TimeTax. Current versions of Quicken begin with the 2007 editions, leading up the new 2010 and 2011 editions; all previous editions beyond these are considered retired by the company. There is also a free, online version of what was known as Quicken Online; it is now Mint.com.
Some of the install problems that users will encounter usually occur when someone is trying to use an outdated or retired version of the program. Windows 7 has a few features in which users can use the retired programs; below are some ways to install previous and current versions.
Working Through Installation Issues
Installing Quicken should be an easy process, but as with anything there can be complications. Intuit has stated that Quicken needs to be run with administrative privileges when installing on Windows 7. Sometimes, even if the user is the sole user of the OS and logged on as the administrator, Windows 7 may ask for administrative rights.
In this case, when you load the Quicken CD into your computer, cancel the auto-run, go to the Start menu, and select Computer. You should see the icon for Quicken within your CD drive; open it and locate the 'install.exe' executable within the folder. Right click it and select the option to 'run as administrator'. You should then receive a warning about access; click 'Allow'.
For users of previous versions of Quicken, there are two ways to use the features of the new Windows 7:
Compatibility Program: This was also used in Windows Vista and it allows users to use products that were made and intended for previous versions of Windows. You can access this by going to the Start menu, then in the search bar, type in 'program compatibility'. You will then see the listing for the 'Run Programs for Previous Versions of Windows'.
Windows XP Mode__: Users of Windows 7 Professional or Ultimate can use the Windows XP mode feature.
Sometimes, selecting a different method of install may also work. Users of Quicken 2000 have discovered by using the setup.exe executable allows them to install the program on Windows 7. This install is located on the CD in QW2000:\quicken\setup.exe and has allowed users to install and use the program on Windows 7.
Conclusion
Though rare, sometimes installations don't always go the way they should. In the case of Quicken, using the admin privileges can help immensely, as well as using the new features of Windows 7 in order to get your software up and running.
References
Installing Quicken on Microsoft Windows 7 or Vista via Quicken Support, https://quicken.intuit.com/support/articles/getting-started/installation/5820.html
Image by author via Quicken