Which Windows Virtual Server Hosting to Use?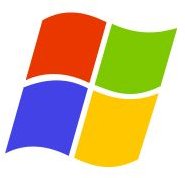 Virtual Private and Dedicated Servers
Hosting a website or server is no longer as expensive as it used to be. Most web hosting companies now offer cheap server hosting using Virtual Private Server (VPS) and Virtual Dedicated Server (VDS) that's shared with a few customers. Unlike a dedicated server that is expensive, a VPS or VDS allows customers to control and manage a server. It is similar to a shared hosting service but with better features and not shared with hundreds of domains.
Which Windows Virtual Server Hosting to Use?
There are different operating systems to choose when subscribing to a virtual server, e.g. CentOS, Fedora or Windows Server. The price is not what most customers are worried about because the prices for a VPS or VDS using Linux distros or Windows are usually very similar.
What most customers should consider is the available features and their needs in running a server or website. These include bandwidth, storage, RAM, number of IP address to use, and discounts when subscribing to a longer hosting plan.
They also want to ensure that they can take advantage of any offers by the hosting company. An example is a Malaysia windows server hosting customer may be able to subscribe to a dedicated or virtual server hosted by 1and1.com, but the bells and whistles are only available to customers residing in the United States of America (USA). Godaddy.com is one of the popular hosting companies that do not limit their offers whether you're in the U.S., UK or other country.
Reliability or performance by a hosting company is also one of the things that a customer wants to know before signing up for Windows virtual server hosting. Netcraft reports that Netcetera.co.uk is one of most reliable hosting companies in the market, and they have unmetered bandwidth. This is what most people should consider first - an unmetered bandwidth. Netcetera will only charge £50.00 per month for a Windows hosting with 40GB storage and 1GB of RAM and you only pay £6 for extra RAM.
Hostway.com offers huge bandwidth and storage, 2,000GB and 60GB respectively but the Windows server offering is not the latest and greatest since Windows 2008 but only uses Windows 2003 server. You can get the same amount of bandwidth and storage from Godaddy.com for a cheaper price and they are using the newest Windows server operating system.
Final Words
Any operating system as your server should not matter much if you only want to host a website or FTP. The important things to remember when shopping for a Windows virtual hosting server are the features, and then read the Terms of Use. Don't sign up if some of the features or offerings are only available to residents where the hosting company is located.
If you can find an unmetered bandwidth offering like Netcetera provides, you can start comparing it to other hosting company's offerings. Ask yourself what do you plan to use more? Is it the storage? If so, then compare the hard-disk space offerings as well but again, bandwidth and RAM matters most because you can always maintain the amount of space you have and are going to use after signing up for a Windows hosting plan.
Image credit: Windows Logo https://commons.wikimedia.org/wiki/File:Icon-windows_os.svg