We Review Voice-Recognition Software - Free Applications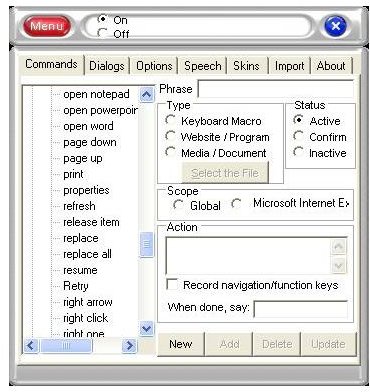 Free Voice-Recognition Software for Windows
Voice-recognition software can serve a variety of useful purposes. For instance, it can be used to convert speech to text, effectively acting as a secretary or PA to whom you would dictate.
Similarly, voice-recognition software is also useful for instructing your PC to behave in a certain way: You might issue verbal commands to cause it to "shut down" or "open Media Player".
You might also have come across uses for voice-recognition software in the customer service industry–for instance, the automated telephone systems with which many of us regularly interact. What each of these has in common is that once installed, a certain amount of configuration is needed in order to "train" the software into recognizing one or many voices.
This review of voice-recognition software features four applications that are available free–they don't cost a penny!
E-Speaking (3 out of 5)
Giving you the chance to control your PC with your voice, e-Speaking provides 100 built-in audio commands, which you can add to with your own. Designed to integrate with Microsoft Office, it can also be used to dictate emails, letters, and other documents.
Note that .NET Framework 2.0 is required on your PC before you can install e-Speaking.
E-Speaking is intended for Windows 98/Me/2000/XP computers; while it will run in Vista and 7, you may find it struggles, particularly with more advanced processors. Free to use for the first 30 days, a full license costs just $14, and you can download it from www.e-speaking.com.
(Image credit - www.e-speaking.com)
Tazti (4 out of 5)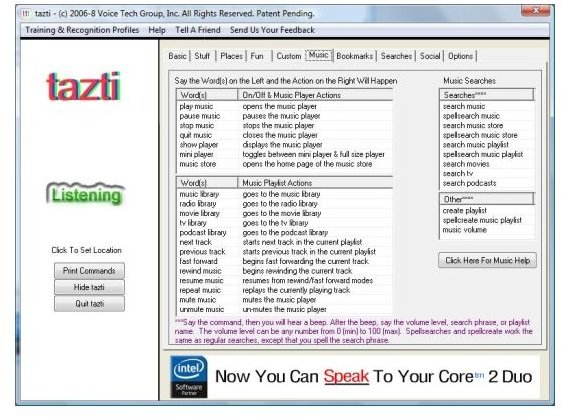 Designed to enhance tablet PC functionality with a Web 2.0 mashup of speech recognition and social networking navigation, this is an excellent application for anyone who can't quite reach a keyboard!
Just by talking to your PC you can browse MySpace and Facebook, operate iTunes, search all of the most popular engines, and even add speech prompts for your favorites! Tazti is available in both free and premium versions, with different downloads for Windows XP and Windows Vista and 7.
(Image credit: downloads.cnet.com)
Legal Easy Digital Dictation 7.5 (4 out of 5)
A free application originally intended for the legal profession (the developers are Legal Easy), Digital Dictation can be used by anyone regardless of his experience at the bar.
Ideal for transcribing audio notes, this tool is an excellent alternative to some of the more expensive and under-performing paid-for voice recognition tools, and it can be downloaded for installation on Windows 95/98/Me/2000/XP/NT. Installation to Vista and Windows 7 can be attempted but may not be successful.
Visit download.cnet.com to get your free copy of Digital Dictation 7.5.
(Image credit - author)
Windows Speech Recognition (4 out of 5)
If you're using Windows 7, your search for free voice-recognition software should end with this review–because Windows 7 has it all!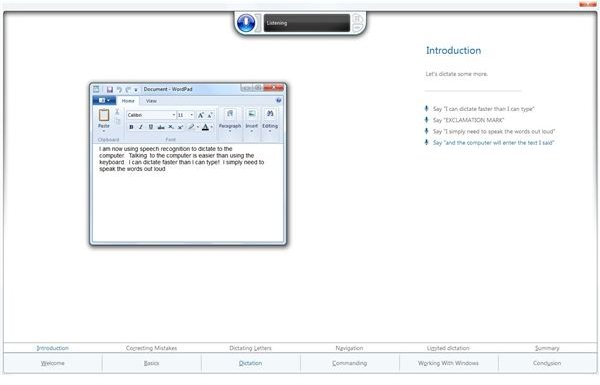 As with any such application, Windows Speech Recognition requires training in order that it can detect your voice commands correctly. To do this, a microphone headset is required rather than a desktop mic, which can easily pick up background noises.
You can launch Windows Speech Recognition from Start > All Programs > Accessories > Ease of Access, or by typing speech into Windows Search.
Windows XP and Windows Vista also have their own versions of Windows Speech Recognition.
(Image credit - author)