What Are The Best Genealogy Websites?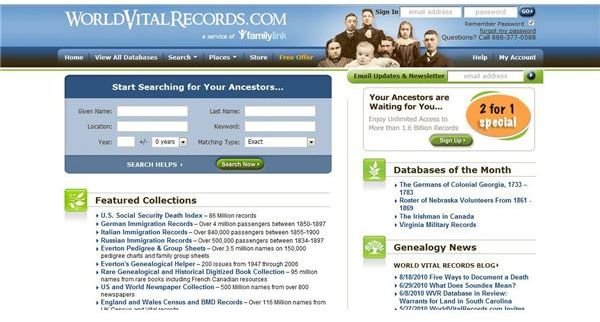 Top Online Genealogy Resources
Family tree research has come on leaps and bounds over the past 15 years with the birth and growth of the World Wide Web – it is now possible to research genealogy from the comfort of your living room with just a laptop, a pencil and a pad of paper!
This is in stark contrast to the origins of this most interesting of hobbies (and in some cases, careers) in which phone calls, travel and regular postal correspondence was required in order to get copies of birth certificates, newspaper reports or even to just find out where a particular parish was.
Since the development of the web, however, genealogy has been transformed with huge websites providing index upon index of census results, liner passenger lists and military records for subscription. Meanwhile smaller sites are able to provide more direct niche information about records from the past.
Anyone researching their family tree simply cannot do a complete job without checking at least one of these superb genealogy websites.
The Best Genealogy Websites
There are good websites and there are bad websites – and then there are premium websites. You would have trouble researching a family tree online without utilizing the census index resources of www.ancestry.com (or its UK equivalent, www.ancestry.co.uk or the Australian version, www.ancestry.com.au), which for monthly or annual subscription also offers immigration records, newspaper archives, BMD (birth, marriage and death) records, census records and much more.
Another good international resource is www.worldvitalrecords.com, which features records from the USA, Britain, Canada, Europe and Russia. Free trials are available for this website, one with considerable unique data that you shouldn't miss.
Meanwhile, if you have ancestors in the British Isles, you might opt to use www.origins.net, which features a comprehensive collection of records stretching back to the 13th century, and can be access by signing up to one of its various payment plans.
Other Genealogy Sites You Cannot Miss
Along with the choices in the previous section, there are other, smaller sites that nevertheless offer equally strong content and value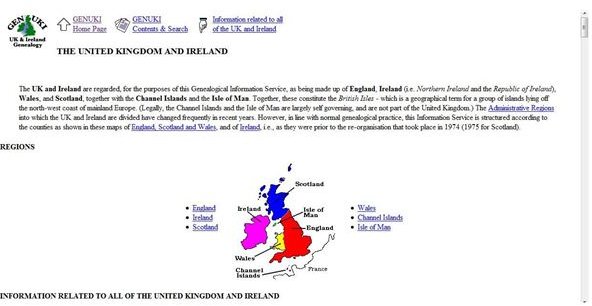 In response to the megalithic scale of the sites above, the majority of these genealogy sites offer free information and assist in linking up family researchers to share information.
If you're researching families that were at any time UK-based, the free site www.ukbmd.org.uk is one that you should not miss. I found this via the excellent links at www.genuki.org.uk, another site vital for researching family trees in the UK.
A recent new website I would also recommend here is www.genealogywise.com, which describes itself as "The genealogy social network". Whether you agree with the definition or not, it is certainly an excellent free resource, and should be one of the places you investigate.
More Free Genealogy Websites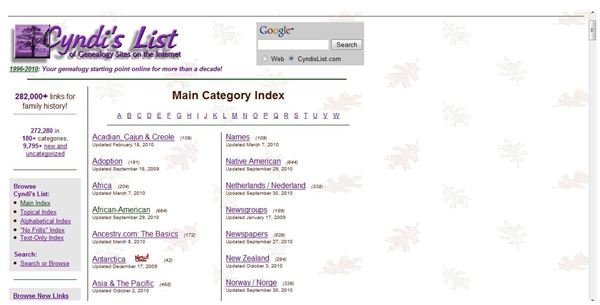 Another useful site is Genealogy.com – not so much for its premium features (which are no better than those listed above) but for its very useful forum, genforum.genealogy.com where people can contact each other in family name specific sub-forums to share information and possibly even make wonderful discoveries.
Similarly, RootsWeb, part of Ancestry.com, features free to use user-contributed databases, message boards and surname-specific mailing lists.
Finally, you simply cannot miss www.cyndislist.com, possibly the web's longest running genealogy and family tree website which has been running since 1995. This is probably the single most important genealogy resource you will find online!