Download Free Genealogy Software For Windows 7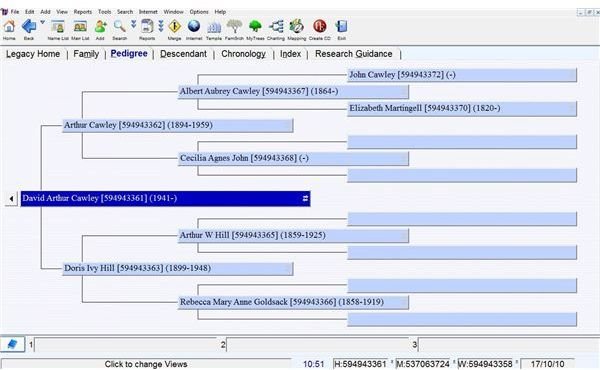 Free Genealogy Software Tools
If you're interested in researching your family tree, you can't have missed the most popular application for this, Family Tree Maker. This is a slick, well-presented piece of family database software that offers various interesting print options and excellent online integration with www.ancestry.com.
However to take advantage of this integration, you need an Ancestry subscription – which effectively means you're paying twice, once for the software and once for the website.
But family tree software needn't be expensive – there is a lot of free genealogy software available online.
Free Family Tree Database Software
There are numerous genealogy database tools – effective free versions of Family Tree Maker – that can be downloaded free from the internet.
Gramps Genealogical Research Software was initially available for Linux, but is now available for Windows and Mac OS X. This application has been developed by genealogists, and unlike the commercial products focuses on the business of building a family tree rather than linking to online databases and suggesting expensive subscriptions.
Legacy 7.0 Family Tree was developed for MyTrees.com as a fully featured, free genealogy program that can be installed either over the web or by downloading. This has a free to use version and a premium option with advanced functionality.
For a truly international genealogy application, Family Tree Builder 4.0 is available with a selection of features and languages. This is free to use software, although it also has a premium version with advanced features.
Free Genealogy Database Tools
As well as an application to create your family tree database, you will also require a selection of database tools, especially if you plan to share your family tree online. Family tree databases are generally stored in the GEDCOM format, meaning that they can be shared and opened in other suitable applications.
GEDClean16 – However you're planning on publishing your family tree data online, GEDClean16 will remove personal information for data security purposes.
Oxy-Gen – This conversion tool allows you to save your GEDCOM file as HTML, PHP, Excel format, Access and Oracle.
GenealogyJ - Allows you to view and edit GEDCOM files without the installation of a full-blown family tree application.
Free Genealogy Research Tools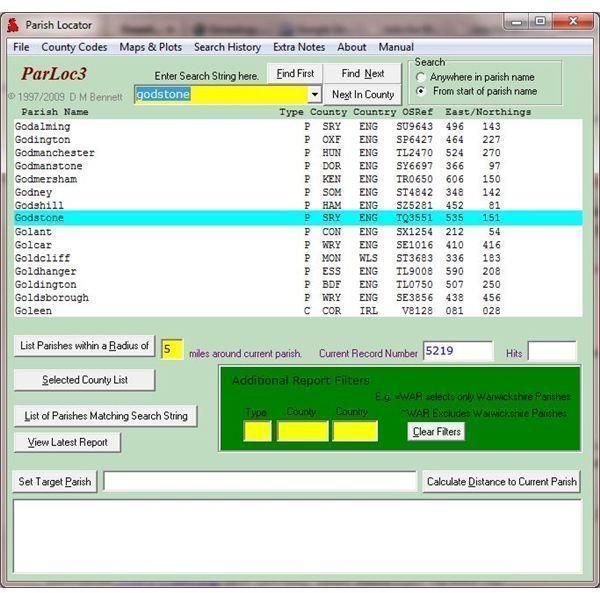 Finally, there are several free genealogy software tools online and offline that can be used to research your family tree.
Surname Suggestion - A surprisingly useful tool which aids considerably in deciphering the scrawls of parish records. All you do is enter a surname, and this utility will suggest alternate surnames with similar spellings.
GedView – This is a pure GEDCOM file viewer, designed to make the task of opening GEDCOM databases quick and easy rather than waiting for them to be imported into a full family tree application. This way, many GEDCOM files can be checked quickly, making it ideal for researchers.
UK Parish Locator – This downloadable tool will find the location of a certain parish in England, Wales and Scotland, and is particularly useful for finding birthplaces and burial sites.