Firefox Causing Crash to Blue Screen: Quick Fixes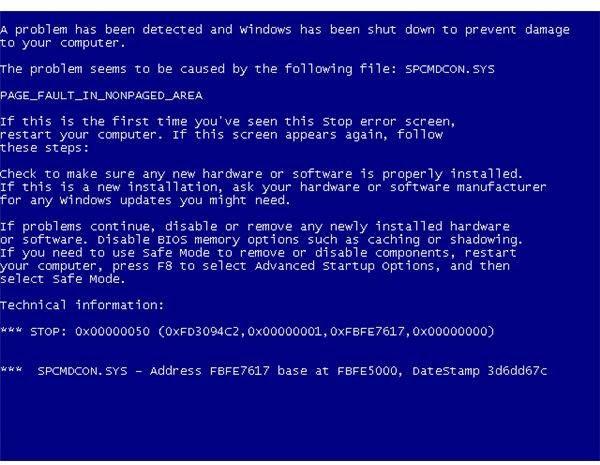 Firefox and Blue Screen Crash
Typically, a Blue Screen crash is the symptom of a system problem. Windows pops up the Blue Screen to highlight the seriousness and to prevent `damage' to the system if the computer keeps on running.
Before confirming that Firefox is the sole cause of the Blue Screen crash, you would want to check out a few things. You would want to check whether your system crashes when you use other programs. Most importantly, you would want to check whether the system crashes when you use a different browser, say Internet Explorer or Opera.
If other programs don't lead to a Blue Screen crash, then the problem could be Firefox-related. While there could be a couple of issues relating to a Firefox Blue Screen crash, this article will take a look at the two most common causes of such a crash – Firefox updates and online video playback. Before we look at how to handle these issues, let's check out an important procedure relating to a Firefox crash - starting Firefox in safe mode.
Firefox Safe Mode
If you've tried running Firefox many times and each time it has ended in a Blue Screen crash, you may want to run Firefox in safe mode. This would be useful if you want to save important web pages and most importantly your bookmarks.
Do this first if you want to launch your Firefox browser in safe mode. You can reserve surfing the Internet at a later time. Chances are you may not get to launch Firefox even in the safe mode the next time it crashes.
To run Firefox in the safe mode, click on Windows Start Menu and choose Run. Alternatively you could use the Search box in Windows Vista or Windows 7 Start Menu.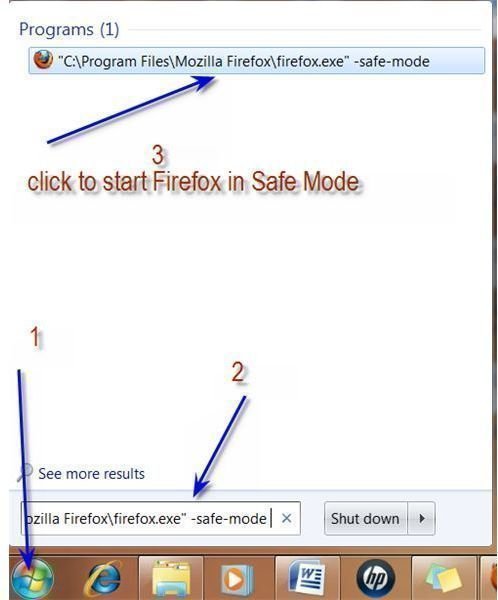 In the Run or Search box, you would want to enter
firefox -safe-mode
or
"C:\Program Files\Mozilla Firefox\firefox.exe" -safe-mode
A Firefox Safe Mode window will appear with a couple of troubleshooting options as shown in the screenshot below. You can continue to work in the Safe Mode or select some options and restart Firefox in normal mode. To be on the safe side, continue working in the Safe Mode.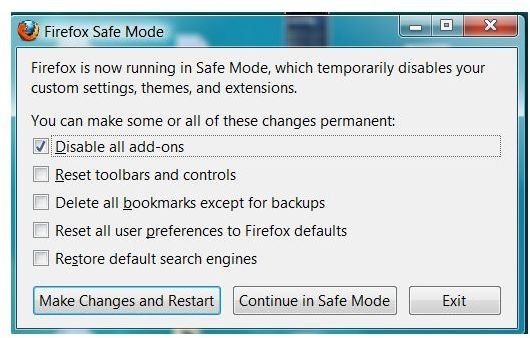 Firefox Updates and Blue Screen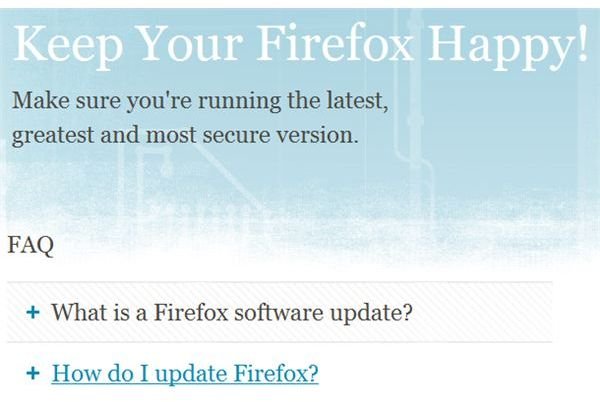 Is your Firefox crashing to Blue Screen after you've updated to the latest Firefox version? If so, back up your bookmarks and uninstall Firefox. After uninstalling it, look for Firefox folders. Delete anything that's left behind.
To be on the safe side use an uninstaller program. A good uninstaller program would clean up any stray files, especially in the registry.
After you're sure there are no Firefox files left from the old installation, go ahead and install a fresh version of Firefox from Firefox's official site. When you're done with the new installation, don't use any of the old extensions or add-ons. Install the latest versions. You don't want a recurrence of the problem by dealing with dated add-ons.
Online Video and Blue Screen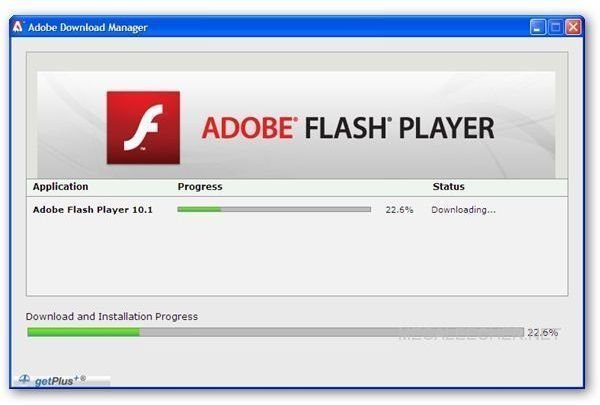 A Firefox crash with a blue screen may occur when you're playing online video. Take note if the crash to Blue Screen occurs when you're trying to play video from sites like YouTube. If so, you may have an issue with your Flash player.
This could be due to an outdated Flash player. Go to the Adobe site and update to the latest Flash player. If after the update, Firefox still crashes, then you would want to uninstall the Flash plug-in and go for a fresh install.