The Best Genealogy Software Rated by Features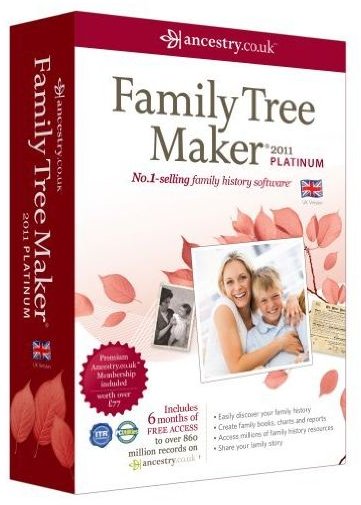 What Genealogy Software Should Do
There are many genealogy applications available for Windows, form the big names like Family Tree Maker to the open source or privately developed genealogy software like Gramps – but which of these is best?
Before comparing, we should first outline the key requirements of a genealogy application:
Basic information – name, birth and death details, photos, lineage.
Printing options – reports, family tree illustrations, single profiles.
Intuitive user interface.
GEDCOM compatibility.
Updatable, can be published online.
Each of the applications rated below will have these basic functions, as well as various other features. A lack of options in these basic features will result in the software being downgraded.
Let's rate the top genealogy software for Windows!
Family Tree Maker 2011 (5 out of 5)
This is probably the most popular family tree software, and certainly the most famous. Along with the basic features, it offers unrivaled online integration, inclusion of video and audio in family trees, ability to create books, timelines and maps for you to share and great tutorials.
Where Family Tree Maker traditionally falls down is with the repeated prompts to sign up for Ancestry.com, which is a premium service with fees. Not everyone does their research online, and those that do probably don't need reminding every 5 minutes to use the site they are already using. The advantage to Family Tree Maker 2011 however is that it comes in several versions, with the Platinum Edition offering free 6 months access to Ancestry.com – not a bad deal!
Incidentally, if you've seen Who Do You Think You Are Family Tree Maker software, this is a repackaged version of Family Tree Maker to tie-in with the popular BBC and NBC series.
Gramps Genealogical Research Software (3 out of 5)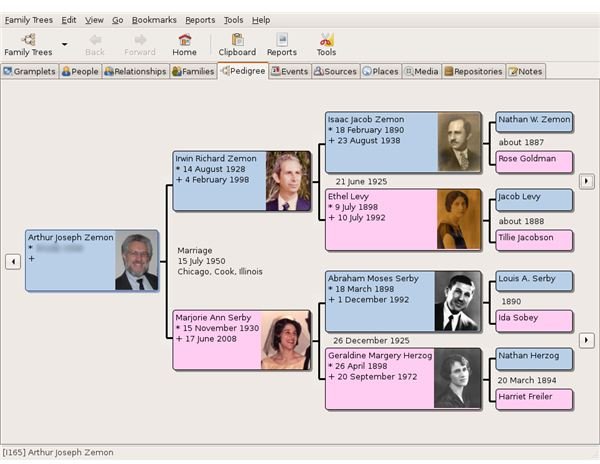 Meeting the needs of family tree enthusiasts without charging for the privilege, Gramps Genealogical Research Software is a free application developed by genealogists.
The particular advantage with Gramps is that it doesn't prompt you repeatedly to purchase a subscription with Ancestry.com, the online resource which provides access to UK and US census records and other data for a monthly or annual subscription (short term "credit" purchases are also available).
However if you're running this application on Windows, you are require not only to install the main Gramps program but several other components. This is because the application was originally designed for use on Linux. If you're prepared to go through the process of downloading 5 additional files then you will find that Gramps is superb and rewarding genealogy software.
(Image via cheerfulcurmudgeon.com)
Create Your Own Family Tree Genealogy Suite (4 out of 5)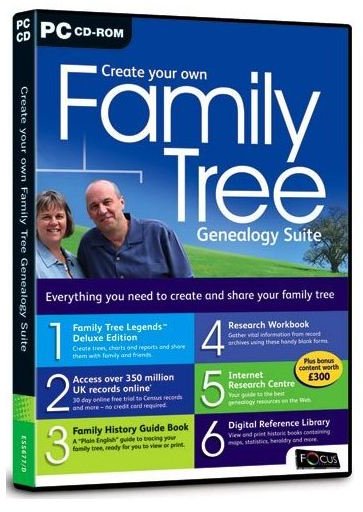 Available as a low cost single disc, or a "grand suite", Create Your Own Family Tree is a great alternative to the more expensive Family Tree Maker 2011. Featuring a digital reference library including books on heraldry and surnames, this software offers many interesting bonuses such as mobile apps, free magazines, money off vouchers for Census CD-ROMs and the trial access to online records. Both versions of this software are available for less than the price of Family Tree Maker, although the user interface here isn't quite as friendly as the others listed here.
For more information on other genealogy software, check out these great genealogy apps for iPhone.