Customize Your Windows 7 Boot Screens & Logon Screen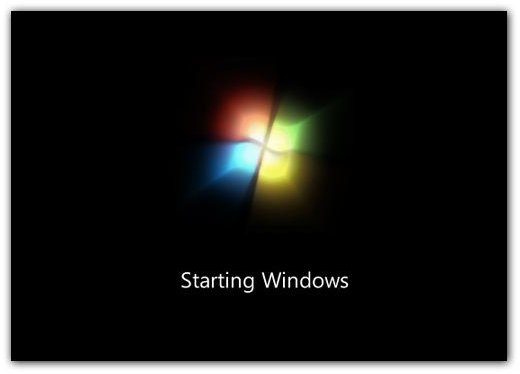 Can You Change the Windows 7 Boot Screen?
The Windows 7 boot screen provides information about the status of the current boot process of the operating system. In most cases it will read "Windows is starting up" and will complete in a matter of seconds.
Since the release of Windows 7 beta versions in 2009, talented users have been trying to find a way to change the attractive and functional Windows 7 boot screen to something more personal.
So far, however, this hasn't been possible. Microsoft built Windows 7 to be a sturdier operating system than XP and Vista, and by preventing access to the boot screen settings they are able to shore up system security and prevent PC hijacking.
Why Change the Windows 7 Boot Screen?
There are several reasons why you might want to change the Windows 7 boot screen. You might be a PC builder, and wish to advertise your services as the operating system boots, but not be so intrusive as to have your contact details on the booted OS.
Alternatively, you might be a big corporation and be looking for a way to apply some corporate identity to your new Windows 7 hardware. As you can do this with a desktop background and the login screen, being able to also apply a custom background to the boot screen would be advantageous.
Finally, you might just be type of person who fancies customizing the look and feel of their PC!
Windows 7 Boot Screens and Logon Screen
There are in fact two screens that might be identified as boot screens on Windows 7 – the "Windows is starting up" screen with its black background and shiny Windows logo, and the logon screen with its attractive light blue background and "fairy trails".
However, despite the continued efforts of hackers, there has been no movement over the past few months with attempts to alter the Windows 7 boot screen.
This is frustrating – the Windows XP and Windows Vista boot screens can be altered. Given the shared origins of Windows Vista and Windows 7, it seems odd that no one has yet managed to find a way around this problem.
Changing the Windows 7 Logon Screen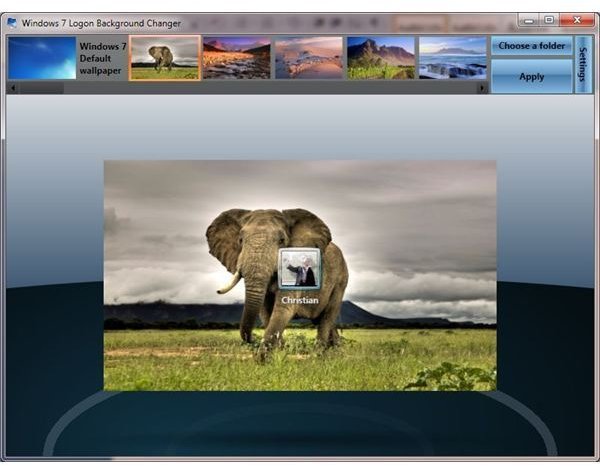 Several methods have been uncovered that allow users to change the Windows 7 logon screen, allowing you to customize your new Microsoft operating system.
While customization of the Windows 7 boot screen remains out of bounds to users, changing the logon screen can nevertheless provide a good deal of personalization.
Changing the Windows 7 boot screen can be done both manually and by using a dedicated application. Depending on how comfortable you are using the Windows system registry, you can check both of these options in the article Customise Windows 7 – Change the Logon Screen Background.