Which Windows 7 Mail Program is Best?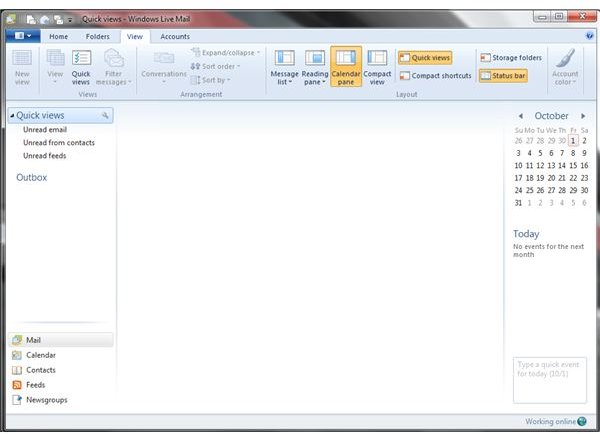 Email Programs for Windows 7
Microsoft decided not to include an e-mail program in Windows 7. Users of Outlook Express in XP or Windows Mail in Vista have to look for a Windows 7 email program to download. It's really odd that a new PC or upgraded operating system does not have an e-mail client any more. Microsoft has other plans and that is by offering the Windows Live Mail software, which is free e-mail software for Vista and Windows 7.
For end-users who prefer using other e-mail software, here you will find the top 10 e-mail programs for Windows 7. Most are freeware and work great for keeping in touch with family, friends and colleagues. Setting-up the e-mail program is easy as long as the system is supported by the e-mail program vendor or author.
Free Standalone Windows 7 Email Client
There are plenty of free email clients for Windows 7 but these four email programs are the ones to consider before trying others. Not only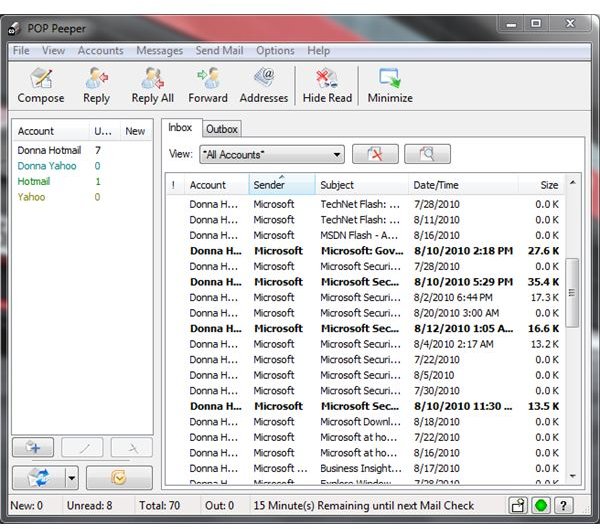 are these all free to download, but because they provide many useful functions.
Free Built-in Windows 7 Email Client in Browsers
People who prefer not to install standalone email software but want to send and receive emails without visiting a web-based email
account may use the built-in email function in some browsers.
SeaMonkey - This program is a productivity suite that includes a browser, HTML editor, IRC or chat, Newsgroup support and an e-mail program. SeaMonkey's built-in email client features tabbed email, setting up multiple email accounts, junk or SPAM protection, and RSS feeds or blog aggregators. It runs on Windows 7, Vista, XP, Windows 2000, Mac and many Linux distros.
Opera Mail - The built-in email client in Opera browser lets you use a free @operamail.com email address at https://www.operamail.com. Opera Mail e-mail program requires no Internet connection because you can view offline messages. It's a simple email client but fast to browse downloaded emails using the search function. You can use any POP email address or use Opera Mail to retrieve and post in newsgroups.
Commercial E-mail Programs for Windows 7
Free e-mail for Windows 7 is good but there are users who would rather pay for advanced email clients to take advantage of support and unique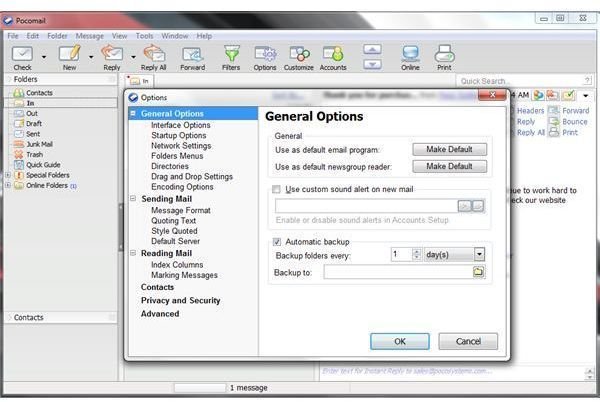 features that are not available in free software.
Microsoft Outlook - The ultimate all-in-one Windows 7 mail program that includes a calendar, contact manager, journal, note taking, and you can browse the net. If you are following a blog, you can use Outlook to retrieve RSS feeds. If you are using Windows Live or Hotmail account, you can add Outlook Connector to retrieve the web-based email messages and also send email using those free web-based accounts. Outlook includes a phishing filter and takes advantage of the powerful search utility in Windows 7 and Vista. Business users enjoy using Outlook because it can work with Exchange servers. Blackberry users can use an add-on to integrate Outlook with their SmartPhone. Archiving emails using Outlook helps prevent huge email databases for building up and you can set up Outlook to store the messages in an external drive so you don't lose e-mails if the system drive fails.
PocoMail - I personally like PocoMail's neat features such as retrieving emails without actually downloading it from the server and then deleting or leaving particular messages while downloading other messages. PocoMail lets you backup and restore the program settings and emails after some sessions or number of days. It includes SPAM protection and does not have the same vulnerability issues like other more widely-used email clients, free or paid. I have encountered on major problem with using PocoMail in that the Windows 7 fonts settings do not stay. All others are working as advertised by the vendor.
The Bat! - The Bat is a simple email client that end-users might consider because it is not bloated with features that may not be required by everyone. The program can search for messages, check for spam or viruses in the message, and either backup or restore your email box.
Image credit: Screenshot taken by the author.