Top Three HP Printers Compatible with Windows 7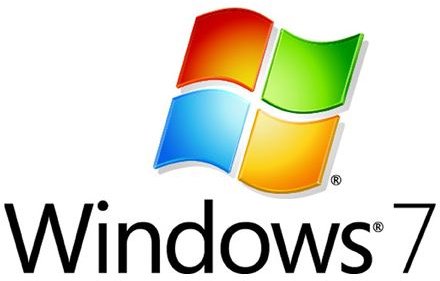 Windows 7 Likes HP
Windows 7, the newest edition of the Microsoft operating system, sometimes has difficulties in its compatibility with various hardware items commonly used and often requires upgrades (replacements to ensure compatibility). In many cases, the operating system requires that the user replace or upgrade peripherals such as the printer. Upgrading, no matter what the reason, can be expensive, especially if the printer is not the only piece of hardware that must be replaced for Windows 7 compatibility.
HP is a well known and well liked brand of computers and peripherals, especially their HP printers. Windows 7 compatibility is something that many users of the operating system - especially those who upgrade from Windows XP or Vista - do not realize might cost them a pretty penny to do so. In this article, we look at the best HP printers compatible with Windows 7, but purchasable at a decent price. With these HP Printers, the user can purchase them with the confidence that not only are they compatible with the Windows 7 operating system, but that they are compatible with the user's budget. At least with these three HP printers, consumers know they are receiving a quality device while not breaking the bank.
HP Deskjet D1660: Windows 7 Compatible at $30 (3 out of 5)
The HP DeskJet series printers, which are not only some of the most compact HP printers compatible with Windows 7, but they are also some of the most inexpensive as well. This particular HP printer is the cheapest, costing only $30 in most stores.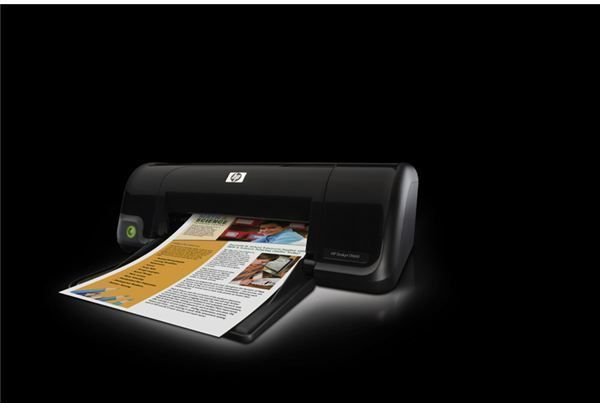 Features: This HP Deskjet D1660 inkjet printer prints in color and in black. Black print speed runs at about 20 pages per minute with a 600 dots per inch resolution. Color print speed is about 16 pages per minute at a resolution up to 4800 by 1200 dots per inch for color copies; however if printing on photo paper, it only prints at 1200 dots per inch. This printer only holds up to 8 sheets at a time and offers manual duplex printing.
Downfalls: Keep in mind that this HP printer has a duty cycle of only 750 prints per month. Additionally, it comes with no extra features; such as, no dedicated output tray, no LCD screen, and has only a "power" button to work it. While this printer holds two cartridges, all three colors are inside one so that if a single color runs out, the user must replace the entire color cartridge. This can become quite expensive, especially considering the ink for this printer costs more than the printer itself.
Overall: This HP DeskJet is a great printer for the occasional user. It prints excellent black and white text and decent color text as well, although its photo printing leaves much to be desired. However, for the home user who only needs to print occasionally, this printer is well worth the $30.
HP Color LaserJet CP1215 for $149 (3 out of 5)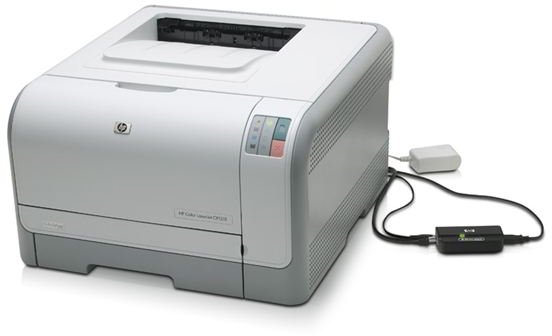 This HP LaserJet CP1215 is probably the cheapest HP printer available for color laser printing that is also compatible with Windows 7. Available for about $149 online, the best part is that it receives decent reviews from most reputable review websites as well.
Features: This HP LaserJet color printer is simple to set up using the USB connection. It prints at 12 pages per minute for black at 600 dots per inch resolution and color prints at eight pages per minute at 600 dots per inch. While it is slow, the print quality is great. Also offered is manual duplex printing, a 264 MHz processor and 16 MB memory. With a duty cycle of 25,000 pages at 1,000 pages per month and an input tray that holds up to 150 pages, this printer is suitable for heavier printing than the Deskjet D1660.
Downfalls: There is no LCD input screen, only a panel on the side of the printer allows use of the functions. The resolution is not as high as other laser printers use, but it still prints decent color images. The toner will cost about $72 for color and $74 for black. However, because the cartridges last for up to 1400 pages, it could be cheaper to replace than inkjet printer cartridges.
Overall: This HP LaserJet printer does have some problems, as it prints very slow. However, if it is good quality color laser printing the user is searching for at a decent price, there is no HP LaserJet printer better for the job.
HP Photosmart C6380 for $100-$150 (4 out of 5)
This HP Photosmart C6380 is an all-in-one printer and one of the cheapest photo capable HP printers. Windows 7 compatibility is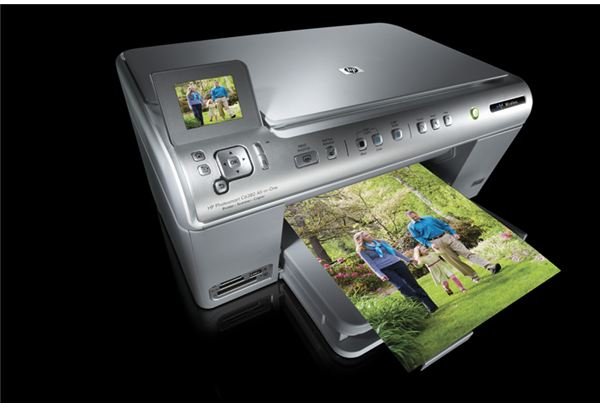 guaranteed and it is a breeze to set up networking with the USB, driver and installation wizards typical of Windows computers. This is a budget photo printer with a decent output quality, although professional photo users may find it lacking. It is an entry-level photo printer at a decent price.
Features: This is an all-in-one printer so it not only prints photos, text and images from the computer, but it also scans and copies. It allows printing from cameras, memory cards, and USB devices and offers wireless networking support for 802.11b/g Wi-Fi. Its print speed is quite fast; ejecting black prints at up to 33 pages per minute at a 600 by 600 dots per inch resolution and color prints at up to 31 pages per minute with an adjustable resolution of up to 9600 by 2400 dots per inch resolution. This printer also offers manual duplex printing as well as a 2.4-inch LCD. For printing photos, the Photosmart offers automatic red-eye removal and adaptive lighting. The scanner offers an optical resolution of up to 4800 dots per inch an enhanced resolution up to 19200 dots per inch.
Downfalls: This HP printer does not have too many downfalls, since it offers more than typical entry-level printers do. However, it does lack clarity that photo printing professionals would like to see. This HP printer is not a true all-in-one since it does not offer faxing.
Overall: This HP Photosmart printer is an all-in-one budget conscious dream come true with Windows 7 compatibility. It offers light duty-business users and heavy-duty home users a taste of quality photo printing while not making them break the bank. The best thing is that the cartridges print up to 700 pages each and cost only $17.99 new, making this clearly a great choice for at-home photo printing and copying.
Photo Credits and Logo Disclaimer
Microsoft® and Windows 7® Logos are used with permission from Microsoft® Corporation. Microsoft, Windows and the Windows logo are either registered trademarks or trademarks of Microsoft Corporation in the United States and/or other countries.
HP Logo and product photos are used with permission from Hewlett-Packard.