Watch Your Favorite TV Shows Online for Free - Review of Amazon.com's Free Online Television Offerings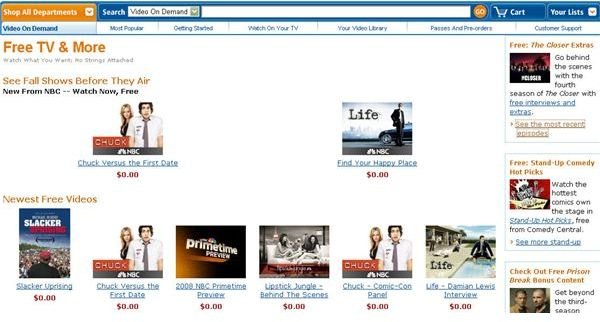 Free TV on Demand at Amazon.com
Amazon.com has long been known as one of the first places to check for the best prices on DVD boxed sets of entire seasons of your favorite television shows, but they have recently added something extra to their offerings. Not only has Amazon opened up the opportunity to rent television shows and movies rather than buy, they've also added a number of free selections to their menu.
While Amazon may not be currently offering the variety of free TV selections as some other online sites, they do provide a number of features that make it worth your while to check them out. Among these is the ability to catch some free sneak previews of full television episodes before they air. If you've been waiting impatiently for the new season of your favorite TV show, take a look and see what is presently on Amazon's free viewing list. Since more selections are added on a regular basis, you just never know what might be available for previewing.
Amazon is also providing free extras and bonus content for a number of television shows. The reason that many people choose to buy DVD boxed sets of their favorite shows is to have access to those special behind-the-scenes footage segments and to watch extended versions containing deleted or trimmed scenes. Diehard fans of a series may still choose to purchase the collection, but at least now there is a free alternative to catch some of these extras.
Watch Amazon Videos on Your Television
Another reason that people still prefer to buy DVDs rather than watch TV shows online for free is because they would rather see the picture on their television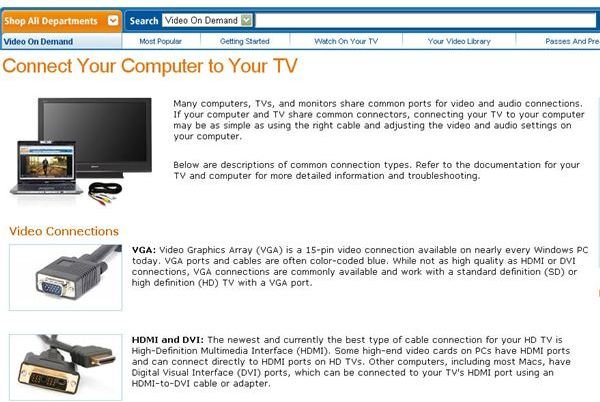 set than on their computer monitor. This is especially true for families who want to all view a show together and for those who have smaller, older monitors.
If you belong to the crowd that would rather take this route, Amazon provides the opportunity for you to download both free and paid television shows to your Windows PC or TiVo DVR. For those that don't have fancy equipment or software, Amazon even provides basic instructions on how to connect your PC to your TV using various cables and adapters. This isn't such a bad deal for Amazon since they also sell these items. However, this type of equipment is relatively cheap to begin with, and Amazon discounts still apply if you decide to purchase through them.
This post is part of the series: Free Online TV
Looking for legal ways to view your favorite TV show online for free? We'll review some of the best free online TV options so you don't have to worry about possible scams and viruses.