Installing and Using the K Lite Codec Pack for Windows 7 64bit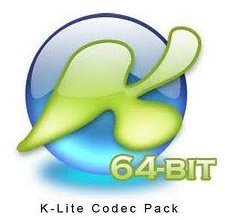 Why Do You Need an Codec Pack
Windows 7 comes with a built in codec for video and audio decoding. It is the first time that a codec is implemented by the Microsoft Company in one of its Windows versions. This codec is good enough for playing AVI media files and can be sufficient for media playback. But there are many file extensions for multimedia files and the build in Windows 7 64bit codec can't play them all. For this you need a combination of codecs that can play different types of multimedia files. Another important thing is that the K Lite video Codec for Windows 7 is not a 64bit codec and can't be used by 64bit players. So you need to install a 32bit player if you want to use this codec pack or you can use the Media Player Classic that comes with the codec. There is no lack of performance or problems when using a 32bit player on a 64bit Windows 7 Operating System.
Different Versions Available
There are four versions of the K Lite software.
Basic – This is a collection of only the essential codecs for multimedia playback.
Standard – A collection of most commonly used codecs.
Full – Combination of a lot of codecs for video and audio playback.
Mega – This is the ultimate Codec Pack. You get a lot of codecs that can play almost every multimedia file extension known to man.
I strongly recommend that you download, install and use the K Lite Mega Codec Pack for Windows 7 64bit. It will take a little bit more space on your hard drive but you'll never need another codec to be installed ever again.
Downlod K Lite
The K Lite codec is free; avoid pages that ask you to pay for downloading the Mega Codec Pack for Windows. To download the K Lite Codec, use this link https://www.free-codecs.com/download/K_Lite_Codec_Pack.htm. Then chose which version of the codec pack you want to install and download it. When you install the K Lite Codec Pack for Windows 7 , make sure to select the Profile with Lots of Stuff from the Select Components menu of the setup. This profile will install all of the codecs and applications that this pack can offer.
Using the K Lite Codec Pack
This video codec is a very useful tool for playing multimedia files, but the pack is also equipped with applications for tweaking audio and video codecs, striping subs from DVD movies, editing subtitles, splitting video files and others.
This Codec Pack for Windows 7 64bit will solve all of your codec issues and let you play almost everything, it's a great solution and you'll never need to search and install other codecs.
Reference
Image credit: TheTechJournal.com
All informations from developers website.