Dragon Naturally Speaking 10 Preferred: Software Review of Dragon Voice Recognition Software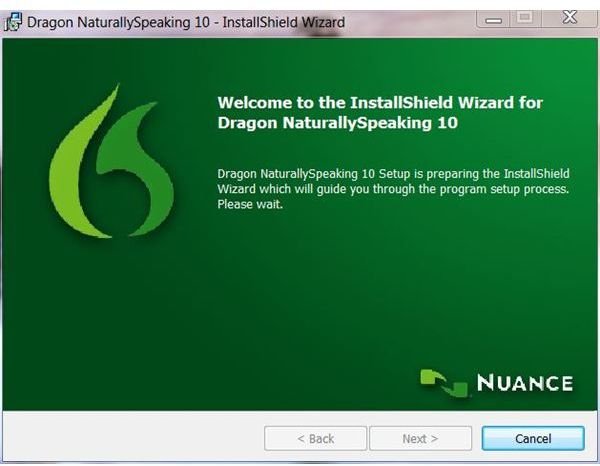 Overview of Dragon Voice Recognition Software
Perhaps the most widely-known voice recognition software, Dragon Naturally Speaking 10 Preferred turns your spoken words into text on your computer. Speak into your computer's microphone and Dragon voice recognition software will type your text into documents, email messages, spreadsheets or online forms.
If you are trying to determine whether this software is what you need, read on to learn about its features, performance, and more. The information in this review will help you come to an informed decision.
Installation (5 out of 5)
Dragon Naturally Speaking installs quickly and with little need for user participation. Simply insert the CD into your computer's drive and let it run. The program's installation wizard will walk you through the entire setup. In addition, the software detects your computer's resources automatically and configures itself accordingly to ensure ideal settings.
During setup, the software will also test your system properties. If your system does not meet the minimum requirements, Dragon voice recognition will not install. The software works with most versions of Windows, including Windows Server 2000, Windows Server 2003, Windows XP, Windows Vista and Windows 7.
1 GB RAM is recommended, as is an Intel Pentium 4/2.4 GHz or equivalent AMD processor. You will also need Internet Explorer 6 or higher, Creative Labs Sound Blaster 16 or an equivalent sound card supporting 16-bit recording, a DVD-ROM drive for installation, Internet access for activation and a noise-canceling headset microphone, which is included with the software unless you are upgrading from a prior version.
Compatibility with Other Programs (4 out of 5)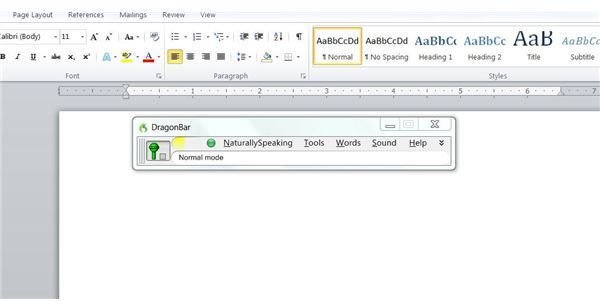 Dragon voice recognition software is compatible with most popular office productivity applications, including most Microsoft Office products, Corel WordPerfect, Lotus Notes and Microsoft Works. It is compatible with Internet Explorer and Firefox as well. If you spend a good part of your day typing text and data into programs such as these, Dragon Naturally Speaking may be ideal to increase your productivity and ease physical pain or limitations.You can also use it to complete forms online, create email messages in web-based email programs or browse the Internet hands-free.
There are some online forms with which Dragon voice recognition software is not entirely compatible, such as those on popular blogging sites.
Features (5 out of 5)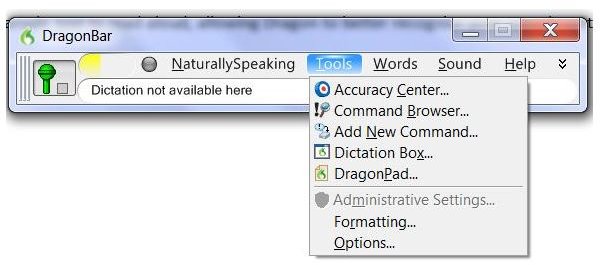 Even if you have a thick accent, Dragon software can "learn" your manner of speaking. Dragon Naturally Speaking has tools that will improve the way the software comprehends your speech, such as a Vocabulary Optimizer that scans existing documents on your computer to learn your writing style and words you use frequently. There are training options as well in which you read sample text aloud, helping the Dragon voice recognition software better grasp your speech patterns.
Other features include editing tools that allow you to correct spelling errors, apply formatting and more, all without touching your keyboard.
Price and Overall Rating (3 out of 5)
There are several editions of Dragon voice recognition software, each with its own features and price point from the Dragon Naturally Speaking Home edition at just under $100 to Dragon Naturally Speaking Professional for around $600, providing options for many different budgets.
If you spend a great deal of time typing on your computer and wish to save your hands and wrists from some of the physical strain, or if you require hands-free computer accessibility due to physical limitations, Dragon voice recognition will certainly make your life a little bit easier.