How to Use Windows 7 AutoPatcher to Install Windows Updates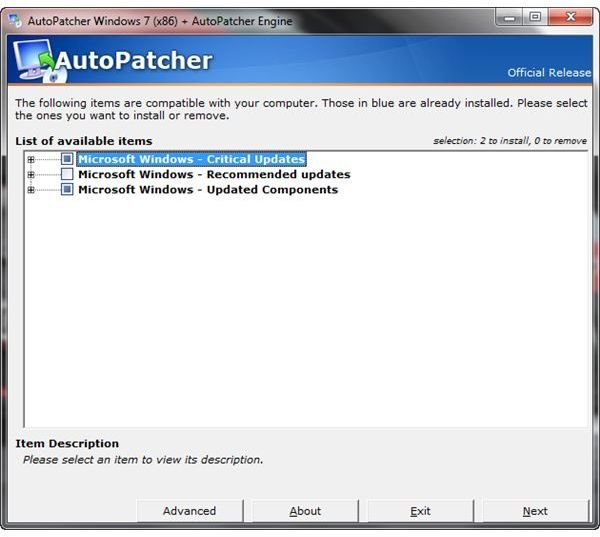 AutoPatcher and Windows Update
AutoPatcher is an application designed to download Windows updates from Microsoft.com servers. Microsoft is not affiliated with this and does not support AutoPatcher. However, the program provides an easy way for system administrators to update more than one PC in a network without having to spend money on buying patch management software. AutoPatcher was stopped years ago due to security issues that end-users might receive but have now been addressed by the AutoPatcher software author.
What AutoPatcher Does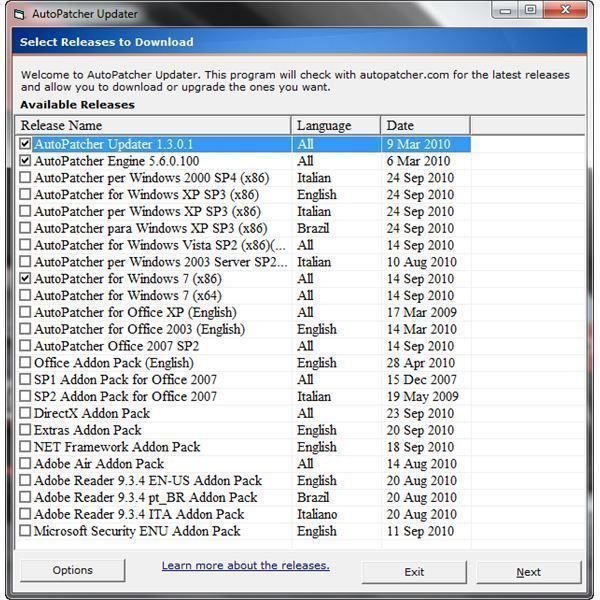 Some end-users and system administrators enjoy using AutoPatcher because they can download all available updates for Windows XP, Vista and Windows 7 without actually using a particular OS to download the updates. The security patches and Windows updates that AutoPatcher downloads can be saved in an external or removable drive (e.g. by burning the downloaded files including the AutoPatcher programs onto a blank CD or DVD). When done, the end-user or system admin can update any computer instead of manually downloading the updates per computer, which means less Internet bandwidth and network traffic are used.
AutoPatcher is popular for Windows users that do not have fast Internet connections or who have limited Internet usage such as those capped by Internet service providers each month and have to pay for extra bandwidth usage. It is also popular to people who often re-install the operating systems because AutoPatcher already downloaded the released security or Windows updates that they can deploy in any number of PC's with any OS. AutoPatcher is for offline installation of Windows updates without the need for visiting the Microsoft Update website or using the Windows Update application in Vista and Windows 7.
How to Use AutoPatcher
To use AutoPatcher, you need to download the files from https://www.autopatcher.com, then open apup.exe to download updates to AutoPatcher or apup programs and the available updates for Windows XP, Vista or Windows 7. You can also get all of the updates to all operating systems if the user has more than one type of Windows OS. The image at the left is the example of the programs or updates available to download. I tested it by choosing updates for Windows 7 and AutoPatcher.
Once a user or system admin has finished downloading the updates for any OS, AutPatcher starts fetching the selected updates from Microsoft.com servers: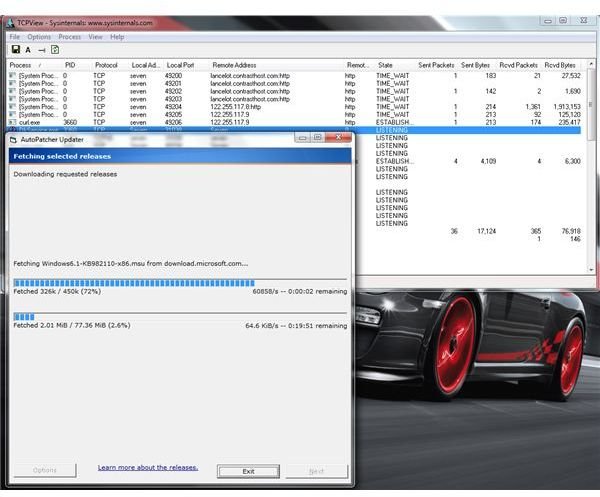 Note that the security issue that Microsoft brought-up to the author of AutoPatcher is the downloading of Windows Update files from non-Microsoft servers which is not allowed by Microsoft. To fix the problem, AutoPatcher now downloads the update from Microsoft, just like other patch management applications such as nLite, NetChk Protect, Secunia Personal Software Inspector and BigFix. Another concern by Microsoft with the previous versions of AutoPatcher is that end-users don't have to pass the Windows Genuine Advantage validation that is required to install some updates in order to fight software piracy or protect licensed Windows and Office users from becoming victim of piracy. It also allows them to know if their product license has been used or abused, like if it's blocked by Microsoft for some reason. However, AutoPatcher does not bypass the genuine validation check when a user installs the updates that requires validation for Windows or Office products.
When you're done downloading the selected updates for any OS or Windows 7 AutoPatcher, you can start burning all of the downloaded files to a CD/DVD, or store the downloaded files in an external drive to start patching any computers with Windows 7, Vista or XP.
For example, I allowed AutoPatcher to install the new Windows Update Agent that was not already installed in my Windows 7 computer, which I verified as not yet installed in my PC, even after running Windows Update application prior using AutoPatcher: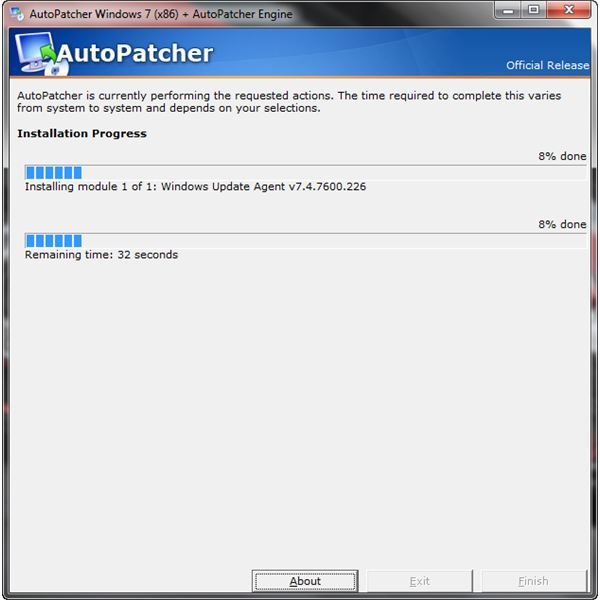 Microsoft AutoPatcher
Microsoft is also providing a similar AutoPatcher for Windows in ISO file format. The current Security Releases in ISO Format are always available via https://go.microsoft.com/fwlink/?LinkID=79879.
You can also find the security updates released by Microsoft at the vendors download center. For example 2010 and 2009 security updates release:
System Administrators or end-users don't have to pay to patch many computers. All they need to do is download the ISO file format and burn the files in a CD/DVD or load the .iso using the free software, Virtual CloneDrive.
Image credit: Screenshot taken by the author.