Setting Up Three Clocks for Three Time Zones in Windows Vista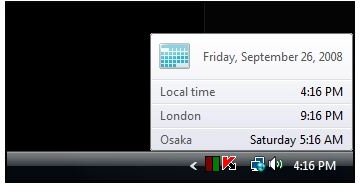 Have you ever fired off an IM to an associate in another country without thinking about your associate's local time? Now when organizations are spread out on different continents and so much of our communication is instantaneous, it's nice that Windows Vista supports three clocks in three different time zones and puts this information only a hover or a click away.
Here's what three clocks look like when you hover the mouse of the digital clock in the Vista Taskbar. (Click the image to enlarge.)
Images
And here's what it looks like when the clock is clicked.
Images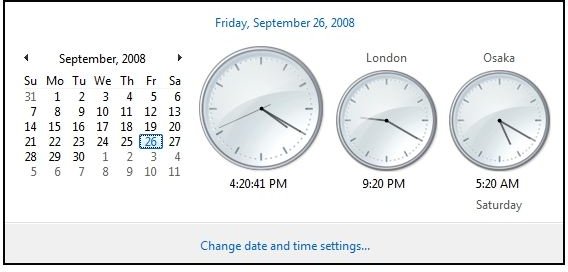 To add one or two additional clocks, first right-click the digital clock and select "Adjust Date/Time."
Images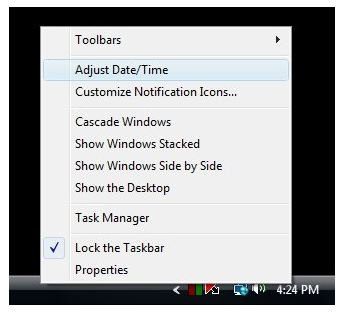 Click on the "Additional Clocks" tab. You can then select to add a clock by clicking "Show this clock," selecting a time zone from the drop-list, and entering a name for the clock.
Images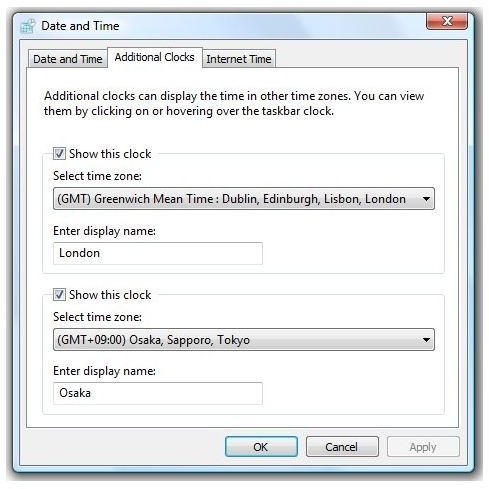 Well, that's it for another Quick Tip. While you're working in the area down there in the System Tray, why not consider adding the Address Box to the Vista Taskbar? Here's what it looks like.
Images

What can you do with it? It provides access to both websites in your default browser and to folders on your hard drive. Here it is finding Bright Hub.
Images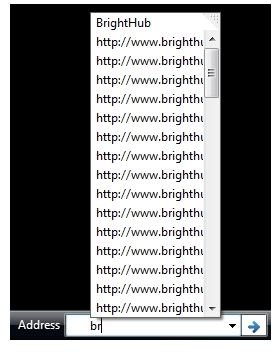 And finding a location on my hard drive.
Images

To enable the Address box in your Vista Taskbar, right-click the Taskbar and select Toolbars, then Address.
Thanks for reading.
Further Reading
Quick Tip: How to Test High-Definition Video on Your Vista Notebook or PC - Want to find out what high-definition video looks like on your current Vista or high-end XP PC without spending any money or buying any additional equipment? You'll find out quickly if your PC can handle 720p or 1080p video. All you need is a fast Net connection and Windows Media Player 9 or 11.
Is Using Vista's Hybrid Sleep Good for My Notebook? - Curious about whether the new power saving modes in Vista are actually better for use on the desktop than on your laptop? Here we look at Vista's hybrid sleep mode and how hibernation and sleep are different from Windows XP.
Turn Your Vista Laptop into a Mobile Hotspot - Need to share your wireless Internet connection with your friends or colleagues? If they've got WIFI, the solution is easy and free. This article tells you how.
Broken Down on the Internet Superhighway - In the war against terrorism and media piracy the lines have been drawn - or have they? Highly visible is the conflict between the pipe owners and the content pushers, but are secret deals and treaties that affect the global use of the Internet, music, and movies being made out of the public eye? Read this to learn about ACTA, the secretive anticounterfeiting trade agreement and who is really behind ACTA.