Solving The Internet Explorer 8 Icon Problem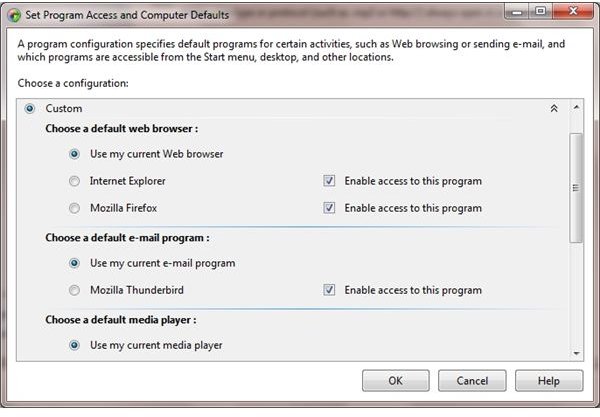 Is the Internet Explorer 8 Icon Missing from Your Desktop?
As quirky Windows issues go, the missing Internet Explorer 8 icon problem is one of the most frustrating; there seems to be little or no cause for it to occur.
Currently affecting Windows XP, Vista and 7 users, the issue basically means that the IE icon doesn't appear on your desktop, and when the Show Desktop Items option in Windows XP or the Desktop Icons Settings in Vista/7 are used to try to resolve the problem, there is no option to add Internet Explorer.
This is a bit like having spare key for your house only to find it doesn't work.
However, as with almost all problems with the Windows OS, there is a fix. In fact, there are two!
Is Internet Explorer 8 Set as Default?
Before proceeding, however, you should ensure that Internet Explorer, while installed, is correctly set up as the default browser. If not, this can impact on the appearance of the missing Internet Explorer 8 icon.
In Windows XP, you can confirm the browser is set as your default by going to Start > Set Program Access and Defaults. Select Custom under the Choose a Configuration section, and in the expanded view tick the Enable access to this program box next to Internet Explorer.
In Windows Vista and 7 go to Start > Default Programs > Start > Default Programs > Set program access and computer defaults.
If this fails to restore Internet Explorer 8 to the desktop, proceed with either of the fixes below.
Manually Fixing the Internet Explorer 8 Icon Problem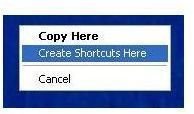 To create a shortcut to Internet Explorer 8 to a Windows XP, Vista or 7 desktop, first go to Start and find Internet Explorer in the menu. You may need to look in the Programs or All Programs portions of the Start menu.
From here, right-click and drag the Internet Explorer icon to your desktop, and click the option Create Shortcut Here or Copy Here. This should then create a shortcut to IE 8 that can be used to access your homepage.
If the icon doesn't yet appear, you can refresh the desktop by right-clicking an empty portion and selecting Refresh. Alternatively, check your desktop items are visible: right-click the desktop and select View (Windows Vista/7) or Arrange Icons By (Windows XP) and ensure there is a tick beside Show Desktop Items.
Microsoft Fix It
Alternatively, if you don't have time to go through these fix steps, the Microsoft Fix It tool can be used. Visit support.microsoft.com/kb/945402 to download the relevant tool for this problem.
The Microsoft Fix It file can be downloaded to your PC and either installed to fix the problem locally or saved to another (possibly removable) drive for installation on another PC.
Once installed, check your desktop for the Internet Explorer 8 icon. You should see it; if not, follow the instructions above to Refresh your desktop.