Troubleshooting Guide: Problems Upgrading Vista To Windows 7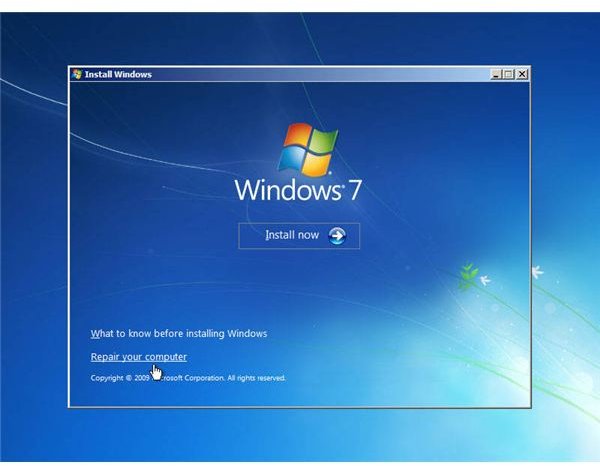 Vista Upgrade Process Restarts Computer
If your problems upgrading vista to windows 7 include your computer restarting every time you try to upgrade Windows Vista to Windows 7, try the method described below to easily fix the problem, and then you will be able to upgrade your operating system without a problem.
1. Boot into Windows 7 using your Windows 7 installation CD/DVD.
2. Choose the language you want to use then click Next.
3. Click on the "Repair Your Computer" link at the bottom of the window.
4. Select the operating system to repair, and also note the Drive Letter associated with the operating system.
5. Click Next. You will see a list of Windows recovery tools.
6. Click on Command Prompt.
7. When you are in the command prompt window, follow the steps described below:
a. Enter "cd c:\users" (without quotes).
b. Enter dir /s/p" (without quotes). All the files and folders in the "users" folder and subfolders will be displayed.
c. Look for a file name containing words "is too long" Press any key to get to the next page, if you don't see "is too long" on the first page. Continue to press a key to move to next pages until you find the file containing the "is too long" string.
Note: You may see multiple files/folders containing words "is too long". Take a note of all these files and folders as you will need to move all of them to a temporary location.
d. Enter "move "followed by the path and folder/file name then the name of the temporary folder Repeat this step for each file containing "is too long" words.
Example: move c:\users\abc\documents\file 1 is too long c:\temp.
8. Once done, restart the computer, and you will successfully boot into Vista.
9. Once logged into Vista, open "Computer" and navigate to your username folder inside c:\Users folder.
10. Right-click on each folder inside that folder, choose Properties, go to the Location tab, and verify the path for this folder is correct.
For example: The path of C:\Users\yourusername\Documents\ should be correctly shown in the Location Tab of the folder's property dialog box.
11. If any folder's path isn't correct, click the Restore Defaults button.
12. Once you have verified and corrected all the folders , restart Windows and try the upgrade process again.
Upgrade Process Stops Responding At 62%
Important: Do not use this method if the Vista upgrade process halts at a percentage other than 62%.
When you try to upgrade your Windows Vista operating to Windows 7, if the upgrade process halts at 62%, try the method described below to fix that problem.
1. Restart your computer where the upgrade process stops at 62%. Windows Vista will again load.
2. Come back to this article and click on this link.
3. Click Run in the File Download window, then follow the instructions in the wizard.
You're done! You shouldn't have any more problems upgrading vista to windows 7. Try upgrading Vista to Windows 7, and the process should complete without any problem.