Free Caller ID Software Windows 7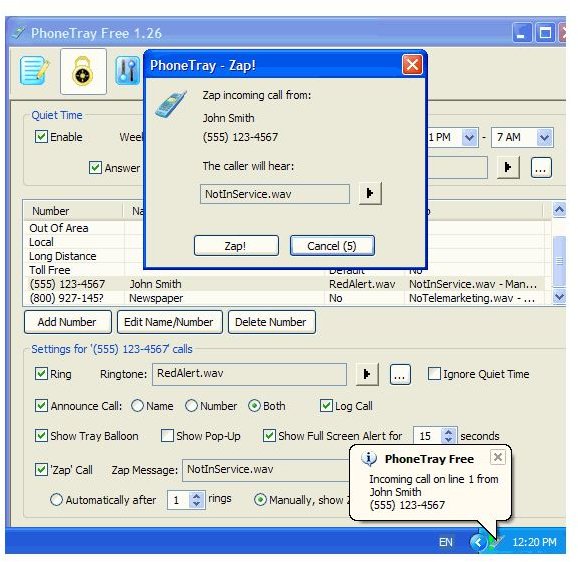 Phone Tray Free
If you use a standard dial-up modem connected to a phone line, you can download Phone Tray Free to find out who is calling. In addition to using a dial-up modem, your modem must be caller ID capable and you must subscribe to a caller ID service via your telephone company. When your modem detects a call, Phone Tray Free presents a pop-up window providing the name and number of the caller. You can choose whether or not to answer the call. Check out the FAQ section when downloading this free caller id software. Windows 7 has special drivers you can download there.
EZ Caller ID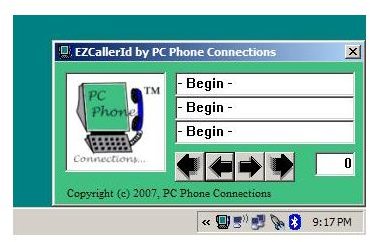 EZ Caller ID is a freeware application that you can download to find out who is calling and interrupting your connection. When not in use, this application minimizes to your computer's system tray. When your modem detects an incoming call, the window opens and informs you who is calling. You must have a voice modem installed and be signed up for Caller ID service with your phone company in order for this software to work properly.
fonXL Call Display Screen Saver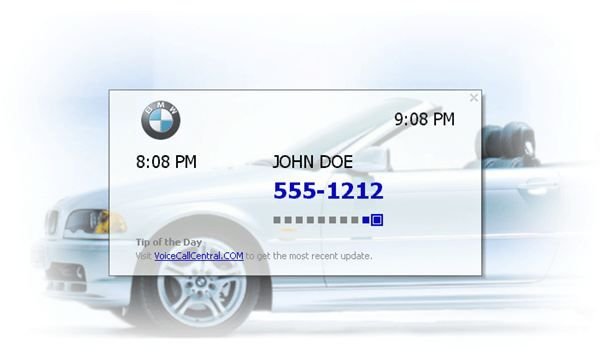 As its name implies, fonXL Call Display Screen Saver incorporates your Windows 7 screen saver to provide you with onscreen caller ID. You do need caller ID service for this application to work. Once it is set up, the screen saver will display the caller's name and phone number along with the time you received the call. In addition, if you are online when a call comes in, you can click on the caller's name and the Call Display Screen Saver redirects you to Infospace.com for available details on the caller. You can even customize the appearance and sounds of the screen saver.
Vista Caller-ID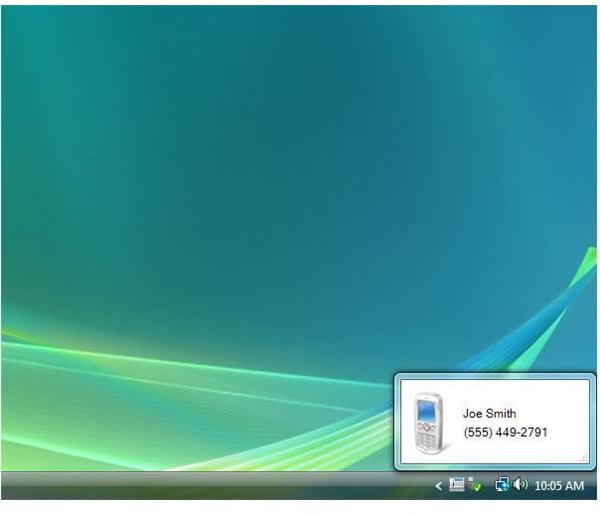 While its name is Vista Caller-ID, this is free caller ID software Windows 7 users can enjoy as well, as long as you have the proper equipment and Caller ID service with your phone company. The application lives in your system tray and displays a small pop-up in the lower right side of your screen when an incoming call is present.
Call Alert!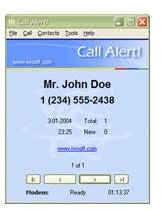 Call Alert! is caller ID software that presents a tool tip bubble near your system clock informing you of available information on the person placing an incoming call. One of the benefits of this free program is that you can use it to block telemarketers and other unwanted incoming calls. Select a phone number from your caller ID log and add it to the blacklist. Any time someone attempts to call you from that number in the future, Call Alert! will simply disconnect the call without even interrupting you. This application can also use your computer's text to speech program to read the caller ID info aloud to you.