Where To Find, Download And Install Windows 7 Video Codecs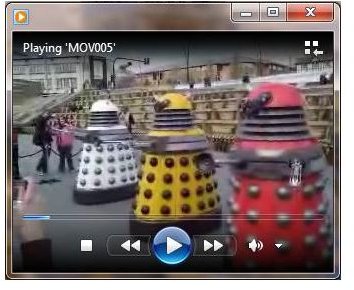 What is a Video Codec?
Video codecs are regularly-changing "filters" that ensure videos you download to your PC can be played back through your favorite media player app. Audio codecs are often packaged alongside the video codecs, however these tend to be updated less often.
Codec packs can be downloaded and installed on your PC, and are often specific to a particular operating system. For instance you can download Windows XP video codecs, Windows Vista video codecs and Windows 7 video codecs.
Some codecs are built and distributed by Microsoft; others come from third parties. Windows 7 includes a selection of the most popular. Previous versions of Windows would only support basic WMV, AVI and MPEG video clips, while Windows 7 natively supports H.264, Xvid, and DivX formats.
If you're new to Windows 7 and the video file you're trying to watch isn't working, your first course of action should be to download and install an update to the codecs that came included in the OS.
Finding Windows 7 Video Codecs
After installing or upgrading to Windows 7 you will find that you can play some video and audio clips but not all. Although the operating system includes video codecs, they might not be as up to date as those you can download from the web. Service packs, Windows Updates or later versions of Windows might have more up to date codecs – but you might prefer playing your video clip today rather than waiting a few weeks or months for an update!
As such, there are several websites online when you can download the most up to date Windows 7 video codecs.
These sites include:
Choosing Your Windows 7 Video Codecs
Although each of the sites suggested above provides codecs that can be downloaded to your PC, anyone new to codec installation should probably stick to those available from windows7codecs.com.
This site lists the full selection of codecs that will be included in the update pack, and claims to have a minimal impact on system performance, as well as being compatible with Windows 7 32-bit and 64-bit versions.
Once downloaded, installing the Windows 7 video codecs is a simple and straightforward task.
Installing Video Codecs on Windows 7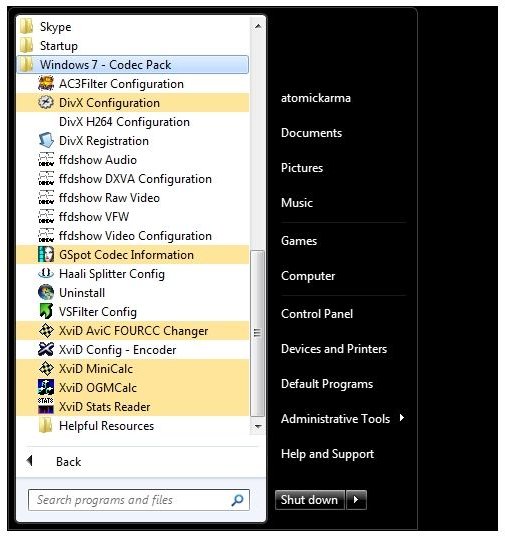 At just 20 MB, downloading the Windows 7 video codecs pack from www.windows7codecs.com should take around a minute on a high speed internet connection.
Once downloaded, the installer should be launched. Soon after you will need to permit installation as the Windows 7 UAC is displayed. Proceed, choosing either Easy Installation to get through the process as quickly as possible, or Expert to choose an installation location. By default, the Windows 7 codecs will be installed on your system drive.
Note that the installer will attempt to install the Dealio toolbar, as well as set your default search engine to Yahoo. You can disable these options.
Troubleshooting & Configuring Windows 7 Video Codecs
The Windows 7 video codec pack features configuration screens for each of the codecs included. In most cases these shouldn't be required, but if you experience any problems playing back your videos after the codecs have been installed, you should investigate these options.
For instance, should a DivX file not playback as expected, go to Start > All Programs > Windows 7 > Codec Pack and open the DivX Configuration screen.
However, you might not know which codec is being used – in this case, run GSpot, which enables you to detect the codec. This can be done by opening the video clip within the utility.The codecs and tools provided in this download should sort out all codec-related video problems you are having.