Microsoft Internet Explorer Skins Find Download Use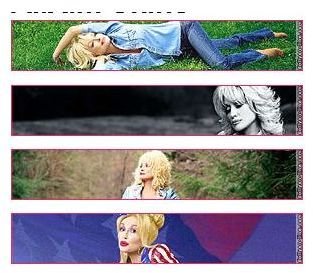 Overview
Microsoft Internet Explorer skins are custom backgrounds you can download and apply to your browser's toolbar. It is important to note that, according to Microsoft Support, IE does not install UI skin components. You will need to download a third-party application to apply skins, and if you have problems with the skins, you will need to contact the third-party developer for support. In addition, it is advisable to run your anti-spyware software program to see if it detects spyware once you install the software required to add Internet Explorer skins.
Dolly Parton
If you are a fan of this classic country crooner, you can download one of four Dolly Parton skins for Internet Explorer. First, you will need to download the IE plug-in available on the site. Once this is installed, you can use it to apply the skin of your choice.
Fun Utilities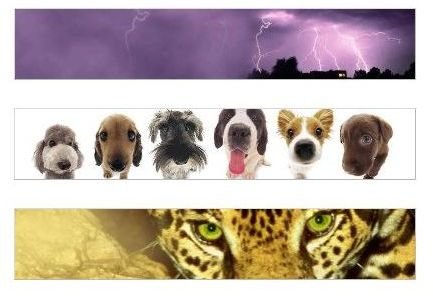 Fun Utilities boasts a gallery with over 2,600 Internet Explorer skins in virtually every category imaginable, from animals to sports to "weird and dark." In order to download one of their skins, you must install the Crawler Toolbar, which also adds Bing and Yahoo search, has a pop-up blocker, automatically completes forms and has other features. There are several custom installation options, so read the setup steps carefully and clear the check boxes of those features you do not wish to install.
Internet Explorer Theme Manager
Internet Explorer Theme Manager offers skins for IE 5, 6, 7 and 8. To install a skin, you must first sign up for an account and confirm your account via a link in an email message. Download a free skin by clicking the download button in the lower right corner of the screenshot area or purchase credits to download other skins and add-ons.
Fun Portal
Much like Fun Utilities, Fun Portal offers a huge collection of Internet Explorer skins - over 2,300, in fact. And like Fun Utilities, you must install a toolbar, called the Inbox.com Toolbar. Should you choose to install this utility, be sure to pay attention during the installation so that you do not unwittingly change your home page or search engine or install features that you do not wish to have.
Skins Toolbar
Another toolbar that enables you to download Microsoft Internet Explorer skins is Skins Toolbar. This utility promises free skins, no spyware or viruses, no pop-ups or search hijacking, and no need to divulge personal information. Be sure to read each item in each step of the toolbar download process. Otherwise, if you leave the defaults selected, your home page and search engine will be changed, among other things.
For even more ways to customize toolbars, check out Skins for Outlook Express, which shares available programs and provides a tutorial that shows you how to create your own Outlook Express skins.