Microsoft Office 2010 Communicator for Windows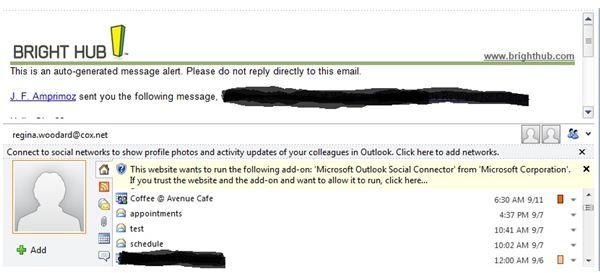 New to Office 2010
The new Microsoft Office for 2010 has a lot of new features that make it stand apart from the previous versions of Office 2007 and that of Office 2003. Along with the new operating system of Windows 7, Microsoft has introduced a slew of new areas in which users can better facilitate their business and their lives.
Office 2010 Communicator
The Office 2010 communicator is actually the second version of the communicator that came as a part of Office 2007. As part of the new Office 2010, the Office 2010 communicator allows for better communication between Microsoft Office users.
Some of the features that this new Office 2010 Communicator offers are:
Faster communication with colleagues
Several people can working on the same document
Secure communication within a business or company organization
Desktop sharing of different content
These are especially helpful for those in business, allowing you to view contact information without even leaving your inbox. For example, as you read your daily email from co-workers in Outlook, you can hover over an email address from someone within the message. A compact version of a contact card will appear, allowing the options to email, start an IM chat, make a phone, or even schedule a meeting with them.
At the bottom of the new Outlook 2010 screen, there is a small area where you can learn more about the people who sent and/or retrieved the email. This allows you to view all the emails you may have received from them, any attachments, their calendar, and status updates. It isn't just Outlook in which the communicator works; it is available for use in Outlook, Word, Excel, and PowerPoint.
This allows for groups that are collaborating on the same piece - say a Word document or a PowerPoint - to share their updates with each other or if that person is available, allows them to send IM messages to each other to ask questions or let the other know how things are going. Within a document like Word, going to the backstage view or 'file' tab, you can choose to share a document to a SharePoint server or email it to a recent recipient.
You can also get a bit of detailed information, like who is working on the document with you and who was the last person to work on the document (before you).
Where to Get Communicator
For most of the Office 2010 products, communicator comes along in each edition. The communicator is also available for download at a variety of places, including Microsoft, who has a free two month trial.
Office 2010 Communicator allows for faster and better communication options for those business employees who do not necessarily work in the same office, the same department, or even the same location. With the quick access to sending email, an IM, or even schedule a meeting, communicating with co-workers and even family is easier than ever.