Windows Network Performance Tools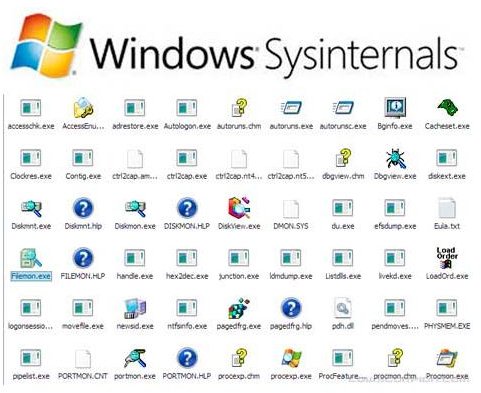 Sysinternals
Leave it to Microsoft to present a series of free tools that can be used for a variety of software, hardware, and network operations. Microsoft SysInternals is a comprehensive suite of tools for hardware, software, and network support and operations. There are six major categories including File and Disk Utilities, Networking Utilities, Process Utilities, Security Utilities, System Information Utilities, Miscellaneous Utilities. For a network admin to have the ability to monitor network and computer trends, using a set of free software packages is a way to start such monitoring operations. If it is necessary to seek or perform more sophisticated testing options, then other programs are available.
Image Source: Sysinternals
See Also: The Top 5 Free Network Monitoring Tools
Solarwinds
Solarwinds has a widespread set of tools for network monitoring. They have a traffic analyzer and performance monitor and a LAN surveyor. These tools provide real time assistance to network managers when they need to identify traffic trends and performance issues on the network.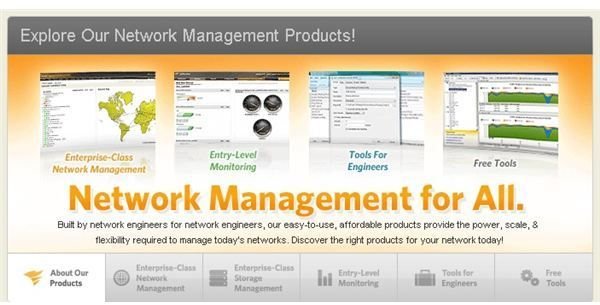 There are many professional level tools which must be purchased to use, but they also have a wide variety of free tools that can provide some assistance to network managers. Here are some free tools that are available for network performance monitoring - Real-time NetFlow Analyzer, Network Device Monitor, and IP Address Tracker. These free tools can get the network admin started and if they need to advance to more professional tools those are available.
Source and Image: Solarwinds
Manage Engine
Manage Engine is also another network monitor, manager, and performance watcher. It has a variety of tools, not too unlike the other ones that were previously mentioned. Here are some of the features - You can analyze traffic usage patterns per application providing information about bandwidth use. Plus you can map your network to identify bottlenecks and watch WAN link availability and performance. The software provides the ability to automate network change, like adding hosts, and IP addresses, and perform configuration management across the network.
There are three editions available: professional, essential, and deluxe. However, there is a 30-day free trial on all three versions. Network managers can use the programs and determine how it can benefit their organization.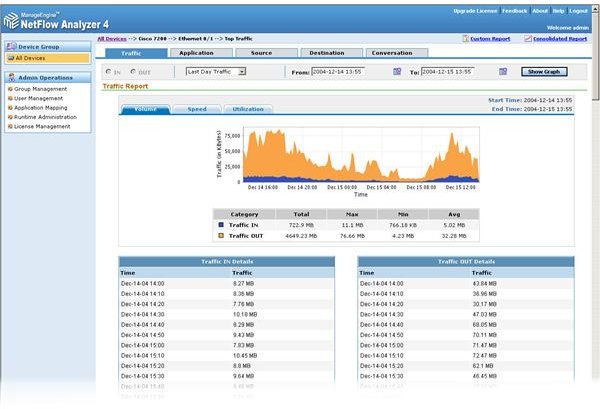 Zyrion
Like the other commercial packages mentioned here, Syrion performs the standard network monitoring operations. However, this tool set is for the high end network system. Typically it will analyze routers and switches from Cisco, Foundry, Juniper, Avaya, Amperion, Neoteris. It will also analyze routing protocols like BGP, OSPF, RIP, WiFi, RMON2, Frame Relay, and ATM.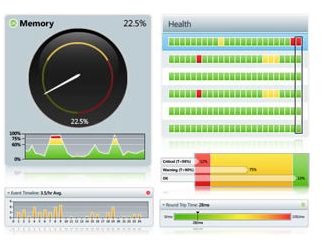 It will monitor every port on every hub and switch, router and server on a network, regardless of the network's size. It offers drill downs into device metrics to generate performance reports. It monitors large multi-vendor networks. It has real-time dashboards and notifications on outages.
Image Source:Zyrion
Logic Monitor
This tool is different from the others mentioned. First, you buy a subscription on a month-to-month basis. You do not have to configure a server to run the program; it runs from the cloud. Several monitoring options run over the net. These include switch, router, and VoIP monitoring plus special Firewall controls and WAN Accelerators. Usually it takes about 30 minutes to set up the configuration.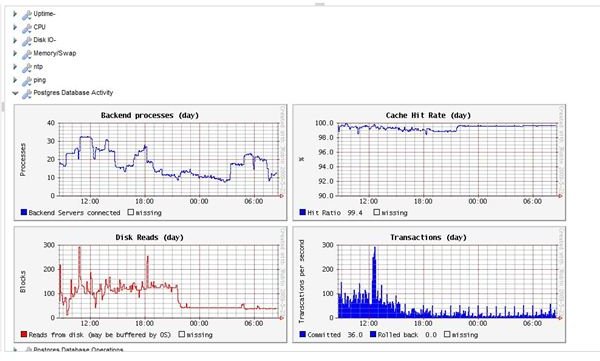 Image Source: LogicMonitor
See Also: The Top Ten Network Monitoring Tools
Summary
Many of the windows network monitoring tools have similar functions. They will at the very least provide you with information about bandwidth, hosts operations, and applications on the network. Some freeware tools can provide the network administrator with enough tools and resources to adequately administer the network. However, as the network grows in sophistication, then other challenges may present themselves, at which time they should investigate more powerful tools.