How To Fix A Windows Blue Screen During Install Processes For New Hardware Or Software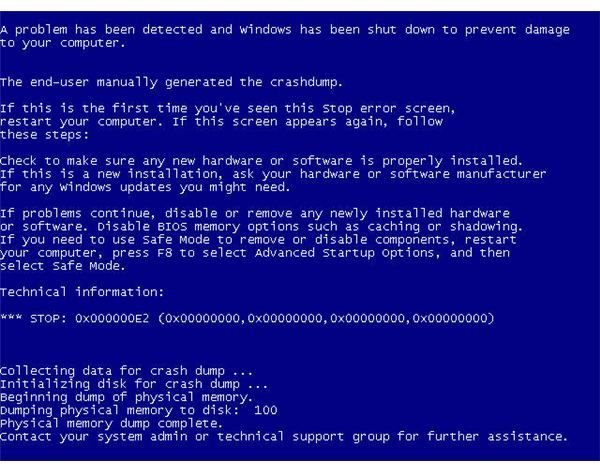 Windows Blue Screen of Death
Few things are more frustrating to Windows users than the dreaded BSOD, or blue screen of death. It causes your computer to suddenly stop functioning and indicates a serious problem. Unfortunately, the blue screens often display non-specific errore that don't help to diagnose what caused the problem. If you are in the middle of installing new hardware or software in Windows 7 and get a blue screen, it means your computer has a serious problem with whatever you are installing. In this article, we'll run down some things you can try that may work around the problem of getting a Windows blue screen during install processes for new hardware or software.
Windows 7 Blue Screen During Hardware Installation
One thing I have discovered about Windows 7 since updating my own computer is that it is very picky about hardware drivers. You would think a newer version of Windows would be more flexible about driver installs, but my own PC gave me all kinds of trouble with my USB wireless card as well as my printer. I was able to work around them once I got the machine online and updated everything, but the ordeal added a couple of hours to the initial Windows 7 install process and left me rather unimpressed with Microsoft's latest operating system.
If you get a Windows 7 blue screen when installing new hardware, it could mean several things. Make sure the hardware you are trying to install is compatible with Windows 7, because some legacy hardware will not work with the newer versions of Windows. You might also consider that the hardware you are installing is no longer functional. Has it been tested with any other machines? If you are installing a USB device, try plugging it into a different USB port and see if it still blue screens. If the little tab inside of a USB port is damaged, it can actually cause the PC to short out when something is inserted into the port.
Be especially careful when installing drivers that aren't plug and play. If you have to manually install drivers where you select from a giant list of manufacturers or have to click the Have Disk button and browse to a folder, make sure you are choosing the correct driver. Windows 7 will let you force install most any driver for any device, but it'll also blue screen if you pick the wrong thing. With whatever drivers you are installing, always check the manufacturer's website to download the latest drivers and read any technical notes about Windows 7 installs.
(Image credit: About.com)
Windows 7 Blue Screen During Software Installation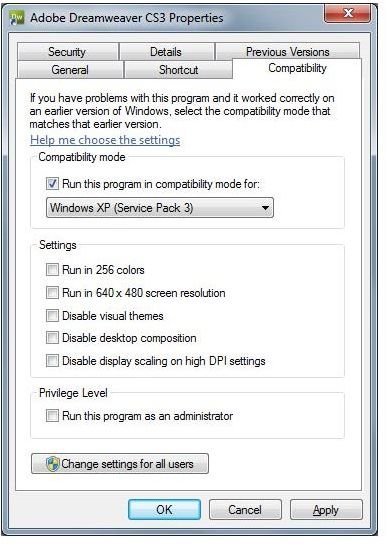 While you are most likely to get a blue screen during hardware installation, it is also possible to get one while installing software. It could be that the software you are trying to install is not compatible with Windows 7 or that it is trying to access hardware that is not properly configured.
If you are having trouble installing software in Windows 7 because it gives blue screens or some type of system error, then you might try installing the software in compatibility mode. I have had to do this with some older applications of my own after installing Windows 7 because I was getting 'not enough disk space' errors for some odd reason.
To enable compatibility mode in Windows 7, just right click on the executable and go to Properties, then go to the Compatibility tab and check the box for Run this program in compatibility mode for: and then select an earlier version of Windows from the drop-down box. Click OK and try to run the install again.
You may also want to consider using a Windows 7 registry cleaner to get rid of unwanted or unused registry entries that may be causing conflicts with your other software.