Windows 7 Copy Profile Procedure Tips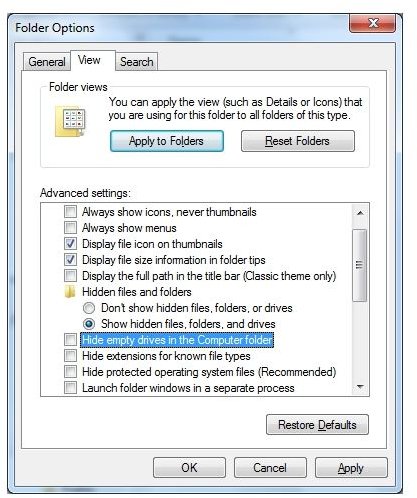 Changes in the Windows 7 "Copy Profile" Procedure
System administrators will know that Windows 7 has dispelled with the useful feature of Windows Vista and Windows XP whereby the "Default User" profile could be overwritten. This was a particularly useful feature often used in configuring an operating system to run in a particular way for the first time – for instance in XP you might not want a new user to have to sit through the welcome screen.
By setting up the Default User on one PC, the settings for this could then be applied as part of the post-install process on other PCs. Alternatively, you might wish to use a standardized profile for any new user that uses your home PC. This might include things like a standardized desktop, for instance. Our article on Windows 7 Themes might help you out with this.
However Microsoft have removed this easy method in favour of a less friendly method that while functional, also has the downside of resetting other configuration options.
Luckily, there is a way around this restriction in the Windows 7 "copy profile" procedure.
Preparing To Copy a Profile in Windows 7
To begin, setup a profile for a single user with all of the settings you want to apply to the default. We'll call this "John Smith".
Next, login as a different, Administrator account (we don't want the profiles files to be locked, so it must be a different user account) and open Windows Explorer (Start > Programs > Accessories, or via the Search box in the Start menu).
In the Explorer window, tap ALT and go to Tools > Folder Options > View; here you can start clearing the checks on:
Hide empty drives in the Computer folder
Hide extensions for known file types
Hide protected operating system files (Recommended)
You should also confirm that Show hidden files, folders, or drives is selected.
Copying a Profile in Windows 7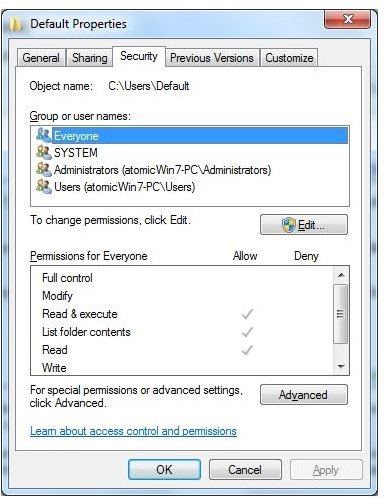 Proceed to the Users folder on your Windows disk, and rename Default to "Default Old". Next, make a copy of the original "John Smith" profile, and rename this copy to "Default".
Right-click on Default, go to Properties > Security and confirm that the user groups Everyone and Users have Read & Execute, List Folder Content and Read NTFS permissions.
The final step is to login as a different user, one without a profile. After completing the steps above, you should find that the new users profile matches the one you created originally!
Why Copy in this Way?
It should be made clear at this stage that Microsoft clearly don't want profiles to be copied in this way in Windows 7. Rightly or wrongly, they have made a decision on this which causes problems for those of us used to working in a particular manner when creating profiles in Windows 7.
The best option is of course to have a correctly configured default profile setup before anyone logs in – which will mean performing a fresh install. Various files and settings elsewhere will be reset if you opt to upgrade from Vista, potentially losing vital data. Meanwhile, there remains no way to upgrade from Windows XP (see our Explanation of User Profiles in Windows 7).