Performing a Windows 7 Ultimate Upgrade Clean Install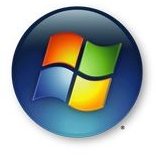 Windows 7 is the new operating system by Microsoft, coming on the heels of its previous release of Windows Vista. Like the previous system, Windows 7 has a few different 'flavors' that users can try and use depending on their need and preferences. The highest of these versions is Windows 7 Ultimate, with features from both the Home and Professional versions like the improved desktop navigation, the new XP mode (featured in the Pro version), but the Ultimate version also adds the Bit Locker program (to prevent data loss) and the ability to work and switch to 35 different languages.
The retail version of Windows 7 Ultimate is currently being sold in stores, online retailers, and Microsoft's own website; the cost for the operating system is currently $219.99 + tax.
Performing an upgrade or a clean install of Windows 7 Ultimate is an easy process, with preparation beforehand.
Performing an Upgrade
Windows 7 allows you to perform an upgrade from the Home version to either the Professional or the Ultimate version using Microsoft's Windows Anytime Upgrade. This program can be bought and downloaded from Microsoft's web store and depending on where the product was bought - like if purchased with a laptop or desktop - there may be a Windows Anytime Upgrade disc that come with the purchase.
For this upgrade, according to Microsoft, only the operating system itself is affected. No files, programs, or documents should be erased or deleted during this process. However, it is always a good idea to back up a personal computer before embarking on this. It is always a good idea to keep recent backups of all of your personal and professional files in case something happens, like a problem with a program or file or in the event of a system crash.
A Clean Install
A clean installation, otherwise known as a system reformat, is the process where the computer hard drive is erased, bringing it back to factory standard. This means that all files, pictures, folders, etc are deleted and erased, leaving the hard drive blank, as though just purchased from the store.
This is sometimes one of the best ways of getting rid of a nasty virus that has infected a computer, affecting all files and programs. It is also a good way of 'starting from scratch', by cleaning out unused files, programs, and other things, allowing for more space on a hard drive for more programs, media, and other things.
As with performing an upgrade, it is always best to back up the computer and all it's files. This is especially important in the case of a reformat when the hard drive will be erased, beginning the system anew. In the case of a reformat, it's important that all necessary programs and software are available on hand during the installation. This makes the process much easier, as you can quickly begin the process of installing your material after the OS has finished the installation. While Windows 7 is very good at finding drivers for the computer system, it is still a good idea to have any CD installations (for external cards like video, sound, and network) on hand and ready to go.