How Do I Download Video Clips From The Internet?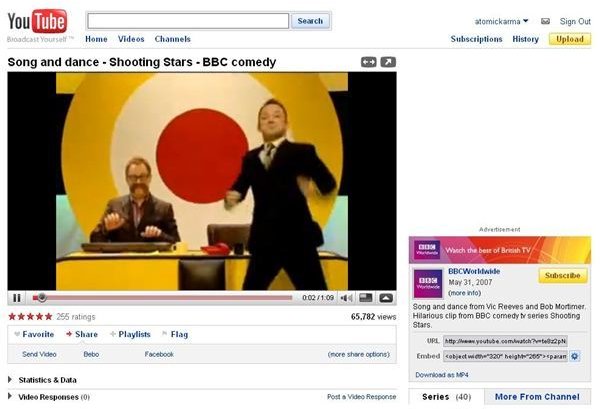 Video Clips on the Internet
One of the ways in which the World Wide Web has exploded in popularity over the past few years is its ability to provide video and audio media on websites.
News and radio stations have taken advantage of this to stream content directly to users, while other websites provide video clips to download. Most popular among all of the websites providing video content is YouTube, although there are many other sites which provide video clips to either stream or download.
A large number of clips can be downloaded easily if you're using the right tools. We'll take a look at the different types of clip available online, and how they can be downloaded, as well as give some consideration to copyright laws.
Different Types of Clips to Download
There are several popular formats used for providing downloadable and streaming video content on the Web.
Probably the most popular of these is FLV, or Flash video, which has come to prominence as YouTube has grown into the massive video streaming repository that it is today.
Prior to YouTube's current dominance, clips could be downloaded in AVI, WMV or MPEG format; these could then be played back in a video player of choice, such as Windows Media Player, RealPlayer, QuickTime, or VideoLAN FLC (these media players are all compared in The Best MP3 and Media Players). These formats remain popular, however, and files using them are readily available to download from a variety of websites.
Image Credit - Screenshot by Author - Youtube Video Clip
Copyright and Downloaded Video Clips
When identifying video clips to download, don't forget to check if the clip is legal!
Of course, this is easier said than done. There are millions of websites offering clips for download and a good proportion of these sites might be offering them illegally.
As a result, you should follow a good rule of thumb. If the clips are produced by the company that runs the website (for instance a news clip on a news website) then there is a good chance that downloading the clip is legal.
However if you find a clip on a video streaming site, such as YouTube, that isn't produced by the person that uploaded it, you should be pretty confident that downloading it would be a breach of copyright. Additionally, downloading any original content without the permission of the uploader would be a breach.
How Do I Download Video Clips from the Internet?
There are two common ways to download video clips from the Internet. The first is to right-click on the link and choose Save target as… from the context menu. Using this method – suitable only for downloadable media such as MPEG, WMV, etc – you can download the files to your PC (perhaps the My Videos folder) and play them back in your own preferred media player.
If the clips are available through a Flash-based player – such as the clips on YouTube – then you will need a suitable downloader or add-on. This is a program that adds itself to your browser (either Mozilla or Internet Explorer) and detects when Flash based FLV video files are being played back and offers you the chance to download the video clip.
For suggestions on how to do this, see Download YouTube Videos To Your Hard Drive Using TubeTV and Quickly and Easily Convert YouTube Videos for Windows Movie Maker.