Windows 7 Upgrade To Windows Professional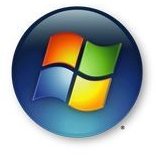 Upgrading Windows 7
Like its predecessors of Windows XP and Windows Vista, Windows 7 has a variety of different versions that a user can try and utilize on their home or business systems. Along with Vista, Windows 7 has several products to pick, including Home Premium, Home and Small Business, Professional, and Ultimate.
Why would someone want to upgrade their version of Windows 7? That all depends. Perhaps they received a desktop or laptop as a present and it was already installed with Windows 7 Home Premium, however their computing needs are that of a user with Windows 7 Professional. The three main versions of Windows 7 (Home Premium, Pro, and Ultimate) do share a lot of the same functions, however each offers a higher level of productivity according to those who use it.
For example, Windows 7 Professional has the ability to use virtual Windows XP, a program that allows for XP programs to run on Windows 7 when they otherwise wouldn't have been able to. For someone in business who uses legacy programs that need and can only be run on XP, this feature is very important and something that would motivate them to upgrade their operating system.
Methods
There are two ways to upgrade a current Windows 7 system to that of Windows 7 Professional - using the Windows Anytime upgrade or reformatting.
Windows Anytime Upgrade - the WAU is a program that may come with a purchase of Windows 7 Home premium or it can be purchased and downloaded from the Microsoft Store. Depending on any type of deal that a retail store may have (either locally or online), the WAU may come as a separate disc with the purchase of a computer.
The other way of getting the WAU is to purchase and download it (or have it shipped) from the Microsoft Store. Currently, pricing to upgrade from Windows 7 Home Premium to Professional is $89.95. The product essentially installs the added features from the professional version, enhancing and upgrading the current home system to that of the professional model. Files and documents will not be changed with this upgrade method, however it is still always a good idea to back up your computer before doing so.
Reformatting - the second method is to a complete reformat of your computer. Reformatting is basically erasing everything on your hard drive and starting from scratch; think of it as purchasing a new computer, as everything will be from the beginning. The upside to this is that you can have a 'blank state' from which to start anew, equally great if you were experiencing problems on the current system. The downside to this is the purchase of the retail version of Windows 7 Professional and then reinstalling all programs and applications.
Conclusion
Which method is the better one?
That question depends on a list of different factors that only you, the user, can truly answer. In either case, there will need to be some sort of purchase involved, either buying the Anytime Upgrade or purchasing the Pro version software; both cases will require backing up your programs, files, and documents, though in the case of the Anytime Upgrade, it is not a requirement (but you should do it anyways).
If on a budget, neither option may be good for the moment, but again, it depends on what you will need. As noted above, if you need the professional version for the XP mode, then perhaps just getting the WAU may work for you. Just remember that Windows 7 has only been out for under a year and that different factors may render the product to go down in price, especially around the holiday season.