List Of Features Removed In Windows 7 That Were In XP Vista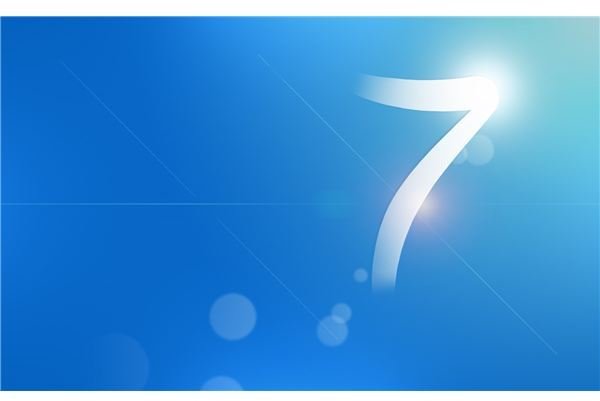 Introduction
While Windows 7 contains many new features, certain features and a number of capabilities that were part of Windows XP or Windows Vista are no longer present in Windows 7, resulting in the removal of certain functionalities. The following is a list of features that were present in Windows XP and/or Vista but have been removed from Windows 7:
Windows Shell Features Missing
The following is a list of features removed in windows 7 Shell
When you group items in Windows Explorer by criteria, multiple selections of groups by pressing the Ctrl key and clicking the

group header isn't possible in Windows 7, as could be done in Vista.

The complete folder tree view in Windows Explorer navigation pane can't be collapsed as was possible in Vista.

It is not possible to make Windows 7 to remember each folder window positions and sizes. Each folder window opens in the same position and size

In 64-bit versions of Windows 7, it is not possible to run 32-bit versions of Windows Explorer as a shell or a file manager. The 64-bit versions of Windows XP and Windows Vista allowed running the 32-bit versions of Windows Explorer.

When no items are highlighted in a folder, the status bar doesn't show the total size of the items in the folder.

The Open and Save icons on the Windows Explorer command bar and common application windows have been removed.

Disabling Align to Grid and Auto Arrange are not available in the Windows Explorer window. As a result, it is not possible to manually arrange window items by drag and drop.

The horizontal scroll bar and horizontal scrolling in Windows Explorer's left pane have been removed.

The network icon in the notification area does not show network activity animation. It only shows network connectivity and the type of connection (wireless or wired)

The Windows Vista's Floating Deskbands feature is no longer available.

The option to disable similar programs grouping on taskbar (for example Internet Explorer) has been removed.

The TaskbarGroupSize registry option that allowed configuring taskbar grouping is not supported.

Disabling the taskbar's "always on top" setting is removed.

The number of grouped taskbar windows isn't shown next to the grouped buttons.

Clicking a grouped program's thumbnail or taskbar button (when active) doesn't minimize the group. The click to minimize the group option was available in both in XP and Vista.

The option to turn off taskbar window previews while using the Aero interface is removed Certain Classic Start menu features, such as opening folders by double-clicking, expanding folders by mouse cursor hovering, launching multiple applications by holding down the Shift button while clicking, and expanding the menu columns have been removed.

Dynamically pinning of the email client program and the default Internet browser on the Start Menu is not available.

The ability to detect the HD-DVD format in AutoPlay has been removed

For security reasons, the AutoPlay option supports AutoRun only on CDs and DVDs.
Windows Media Player Features Removed
The option to change the bit rate setting when burning discs has been removed.
The taskbar-integrated Windows Media Player interface is no longer supported in Windows 7.
The options to use the high quality mode, video mixing renderer, and the overlay mixer have been removed.
The option to add removed files to the WMP library is not available.
The Find in Library option that helped finding the Now Playing audio in the library has been removed.
Media Link for Email, Advanced Tag Editor, Party Mode and Color Chooser features have been removed
Other Windows Features And Applications Missing
The sidebar for Desktop Gadgets has been removed.

The DFS Replication Service has been removed.

Windows Meeting Space has been removed

Windows Mail, Windows Movie Maker, and Windows Photo Gallery are not included in Windows 7. In place of Windows Movie Maker and Windows Mail, Windows Live Movie Maker and Windows Live Mail and have been added. However, they don't include all of the features of Windows Movie Maker and Windows Mail, respectively. Specifically Windows Live Movie Maker doesn't include filter compatibility settings, timeline with narrations and audio edits, title overlays, transition effects and the export to DV-AVI option. Windows Live Mail doesn't support scripted stationary, source editing and the option to disable the splash screen.

The Windows Energy, Windows Logo and Aurora screensavers many of the desktop wallpapers which shipped with Vita are not included in Windows 7

The InkBall game has been removed

The 3D-White, 3D-Bronze, Hands 1, Hands 2, Dinosaur, Variations, Conductor and Windows Animated cursor schemes have been removed.

The ability of the NTBackup to back up to virtual tape drives has been removed

The offline files cache can't be relocated without resetting it, as was possible in Windows XP using cachemov.exe or in Windows Vista using Windows Easy Transfer

Windows Ultimate Extras that included Microsoft Tinker, Hold'Em and DreamScence has been removed.,

The Stocks and Contacts Gadgets have been removed.

Microsoft Agent 2.0 Technology has been removed

The backup to a network drive option is only available in Windows 7 Pro and above, where as it was available in Windows Vista Premium.
This was a list of features removed in windows 7. Hope this is helpful!!
Image Credit: www.sevenforum.com