How To Get Free Microsoft Office Upgrades For Mac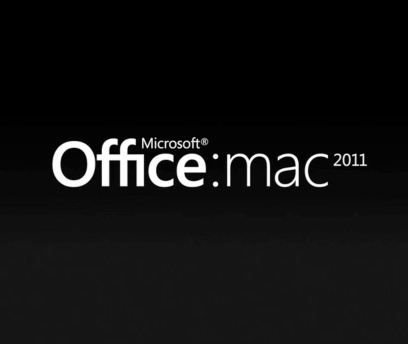 Free Upgrades? Really?!
Wouldn't it be great to get a free upgrade of Microsoft Office for your Mac? Just by opening an application and going to "Help > Check for new version" you would be able to change Microsoft Office: Mac 2008 into Microsoft Office: Mac 2011!
Alternatively, you might be looking for free Microsoft Office upgrades for Mac computers that fix minor software problems or enhance the software in some way.
Of course, this menu item doesn't exist – which is just as well because in most cases there is no way to acquire free Microsoft Office upgrades for the Mac or any other platform.
(Image via www.thedailygetup.com)
Checking for Updates
However, don't rule it out just yet. Before we get onto the more interesting part, do bear in mind that using the superb update function in Mac OSX, you can check for upgrades not just to the operating system, but to all of the applications you have installed!
This great feature both checks for updates and checks that your previous updates are relevant. You can access this tool by going to Apple > Software Update…
Once updates are found for your applications, the Software Update tool will download and install them after making the relevant checks. It's a great way of getting the updates you need quickly and effectively and occasionally includes updates for Microsoft Office.
So About the Free Microsoft Office Upgrades for Mac…
Interestingly, a massive free upgrade offer is currently being conducted by Microsoft for purchasers of the Microsoft Office: Mac 2008 suite of applications.
Any new user of the productivity suite – which features the Entourage email and calendar app, the Excel spreadsheet tool, PowerPoint for making and viewing presentations and Word for creating documents – will be able to register for a free update that will upgrade them to Microsoft Office: Mac 2011 when the next version of the suite is released in 2011. Note however that there will be differences - most notably the replacement of the maligned Entourage email client with a new version of Microsoft Outlook, the first on the Mac since 2001.
This effectively means getting two versions of the world's most used productivity suite for the price of one, and means that new users of Microsoft Office: Mac don't miss out.
So How Do I Get Free Microsoft Office Upgrades for Mac?
Microsoft have made it a simple task to get the upgrade – anyone purchasing Microsoft Office: Mac 2008 from Microsoft's online store (store.microsoft.com) will be able to signup to have the free upgrade to Microsoft Office: Mac 2011.
However, there are a couple of things to bear in mind. While Microsoft Office: Mac 2008 is compatible with PowerPC G5 and G4 processors (over 500 MHz) and Mac OS X 10.4.9 or later, Microsoft Office: Mac 2011 is for Intel-only Macs. Therefore you might want to consider how you will take advantage of the free upgrade when the time comes…
If you're thinking of taking up this offer, don't forget to make sure that your Mac is suitable, and if you're new Microsoft Office that you understand the principles of its constituent applications; a check through Using Microsoft Word on Your iMac should give you a good overview.