Five Real Cheap Windows 7 Laptops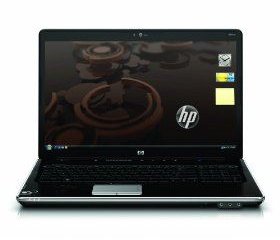 HP Pavilion DV7-3060US 17.3-Inch Espresso Laptop
The laptop comes preloaded with Windows Home Premium. It is available in a glossy metallic black color. The 17.3 inch LCD panel gives you a lot of room to work or watch, but you lose some mobility.
It's powered by a 2.4 GHz AMD Turion II Ultra Dual Core Mobile M600 processor. The CPU has its own 2MB Cache. Though the machine has 4GB DDR RAM standard, you can extend it up to 8GB.
It can store up to 500 GB of data on its SATA enabled Hard Drive and carries a LightScribeTM 8X DVD R/RW. Another plus of the computer is that it can last 4.5 hours on battery power, despite the power required for it's large screen.
Dell Inspiron 1545 15.6-Inch Jet Black Laptop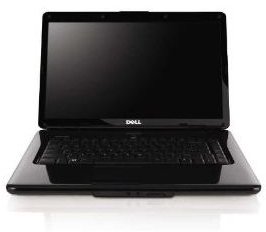 The laptop comes with a 15.6 inch LCD screen offering a 1366 x 768 pixel resolution. At the core of this machine is the 2.1 GHz Intel Pentium Dual Core T4300 processor. The computer carries 4 GB memory which cannot be increased, but 4 GB is good enough for just about everything you will be doing with this processor.
You can store up to 250 GB of data, and it also has a DVD RW drive.
The battery can keep the computer running for 4 hours and 40 minutes. It is a best buy for people who do not wish to spend a fortune on their new Windows 7 laptop.
MSI A5000-026US Celeron Dual-Core T3000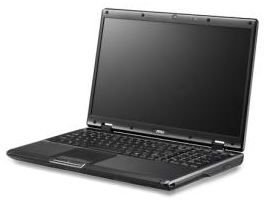 Laptops from MSI are usually cheaper compared to other players but this one is excellent as it is built specially for Windows 7. The computer carries Windows 7 Home edition with features that allow real time gaming. The machine is powered by Intel Celeron Dual Core T3000 1.8 GHz processor and carries 3 GB of memory that you can upgrade to 4 GB. Like the Inspiron, you can store up to 250 GB of data on its SATA enabled Hard Drive and like both machines above, you get an optical drive.
The computer features a 15.6 inch LCD widescreen display. It offers a resolution up to 1366 x 768. It also includes a 4 in 1 multimedia card reader and NVIDIA GeForce 8200M G graphics, and built-in speakers. In short, the A5000 is one of the best, cheap Windows 7 laptops, coming in at under $400.
References
HP Pavilion DV7-3060US from Amazon, https://www.amazon.com/Pavilion-DV7-3060US-17-3-Inch-Espresso-Laptop/dp/B002ONCDRO
Dell Inspiron 1545 at Amazon, https://www.amazon.com/Dell-Inspiron-15-6-Inch-Black-Laptop/dp/B002PY7OKI
MSI A5000-026US Celeron at Deals Special, https://dealspl.us/product/msi-a5000-026us-notebook-pc-intel-celeron-dual-core-t3000-1-8ghz
Images of HP Pavilion DV7-3060US and Dell Inspiron 1545 from Amazon.com
Image of MSI A5000-026US Celeron from Deals Special website