Windows 7 Audio Codecs - Finding, Installing, and Troubleshooting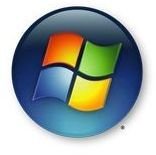 Windows 7
The release of Microsoft's latest operating system, Windows 7, was greeted into the world in October 2009. The system offered many of the new bells and whistles that should have been in the previous system of Vista, but has proven to be just as stable as the previous favorite, Windows XP.
While Windows 7 has many qualities that make it a very good operating system, there is one downside that many who enjoy media on their computers have run into. The OS itself of course comes with the updated Windows Media Player and the player itself is a very nice player - if you have the right codecs to utilize it.
Finding, installing, and troubleshooting Windows 7 audio codecs can be very frustrating, especially if you aren't sure which codecs should work and which don't. There are a variety of different audio codec packs that come for Windows 7 and that of the WMP, as well as some alternatives in case you are still unable to play that favorite movie or song.
Finding & Installing Codecs
Audio codecs are simply programs that allow you to play a certain type of video or audio on your computer. It allows you to watch movies and videos, and listen to CDs and mp3s and come in many forms, like .avi, .divx, or .vob. Finding codecs for Windows 7 is very easy. The best place is probably Download.com, where you can find the Windows 7 codec pack, among others.
Installing a codec or even a codec pack is just like installing any other program. You first locate the codec or pack that you like and then wait for it to download to your computer. Then choose the option to 'open' the file once it finishes. This should bring up an interface that will walk you through the installation of the program. For audio and video codecs, there will usually be a long list of different formats that you would like for a video or music player to play. Most of the time, depending on the codec or pack, you can open the options menu in order to change the selection.
The more popular formats - WMA, AVI, DivX, mp3, mp4 - are usually selected by default.
Troubleshooting Codecs
After you have downloaded and installed your codecs, how will you know they work? The best bet in this case is trial and error; you will of course need to test video or music to make sure that the codec works. In the case of Windows Media Player, unfortunately does not come with some of the basic codecs that people are using (hence why you are trying to find, install, and troubleshoot them). Most of the more popular codec packs, like the Windows 7 codec pack, the AC3 pack, and the CCCP will usually solve any issues you've been having.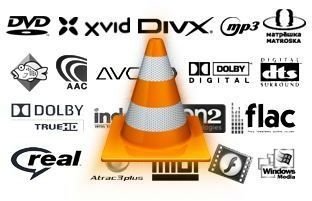 In the case that WMP just refuses to play that movie you copied, there are alternative media players, most of them free. A very popular one is the VLC player, which plays a wide range of video and audio. This player is especially good for those who like having digital copies of their DVDs on their computers. From my experience, I have found that VLC is the best player to play such files. Another player is the GOM player. Much like VLC, GOM plays a wide variety of different video and music formats and both of these include their own codecs that you can find in a codec pack.
Both of these players, as well as the codec packs mentioned above can be downloaded for free at Download.com or via their perspective websites.
Conclusion
Finding audio codecs for Windows 7 doesn't need to be a chore and there are many alternatives in the case where certain DVDs may not play with Windows Media Player, as well as alternate codecs to ensure that they do.
References
Download.com by CNET, https://www.download.com
VLC Player, https://www.vlc.com
Images by author via author's system and VLC