How to Remove Office 2010 – When Add/Remove Fails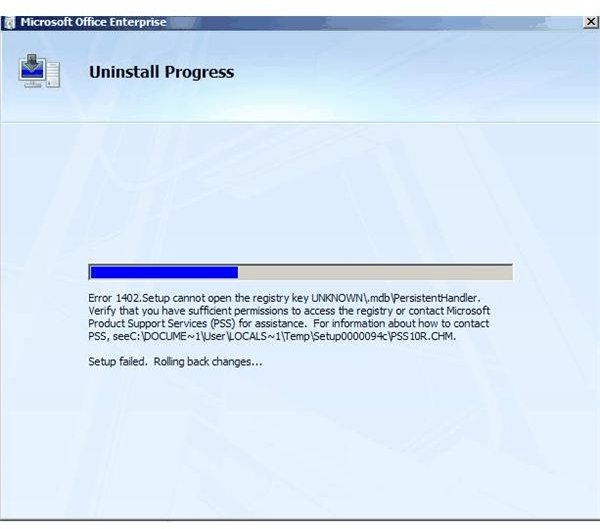 How to remove Office 2010? Talk about removing a program on Windows and anyone would rush to open Control Panel and click on the Add/Remove Programs icon. Clicking on Add/Remove Programs would bring out a list of programs installed in your computer. You click on the program you wish to uninstall and that's it.
However, it is not the perfect method always. With most of the software packages, there is often an uninstaller for the package. This uninstaller is usually linked to the application's Program Group in All Programs under the Start menu. There is no such option with Office 2010. For Office 2010, you have to use the Add/Remove Program option under Control Panel.
Why is there no uninstaller associated with Microsoft Office 2010? It is because Microsoft Office 2010 is a Microsoft product. Most of the Microsoft products do not carry an uninstaller since they can use the default Microsoft Windows uninstallation utility. We know this Microsoft Windows uninstallation utility as the Add/Remove Program feature, present in Control Panel.
Some people use computer-cleaning programs such as CCleaner, RegCleaner or Comodo System Tools to remove programs. Do not let this fool you. If you cannot uninstall a program with Windows Add/Remove Program feature, you cannot remove the program with any of the computer cleaning applications. Reason: Computer cleaners depend on the same feature – Windows Add/Remove Programs – for removing programs.
Coming back to the question - how to remove Office 2010, the first and easy step is to try to use the Add/Remove Program feature available in Control Panel.
Open Control Panel and double click Add/Remove Programs
Wait for the box to populate
When the box is populated with the list of programs installed on your computer, look for Microsoft Office 2010 and click Uninstall
You will be presented with three options – Modify, Repair, and Uninstall
Click Uninstall
The Windows Uninstallation utility takes over and helps you uninstall Microsoft Office 2010. In some cases, it fails. The reason why Add/Remove Program cannot remove Office 2010 from some computers is that the Office 2010 installation is corrupt. Another major contributing factor for Add/Remove Program's failure to uninstall Microsoft Office is that the installation files for Office 2010 software are corrupt. The Windows uninstallation utility requires data from the installation files to remove the software completely. This is true for any other program, meaning the installation files should be intact for Windows uninstallation utility to remove the program. These installation files store information such as location of .dll files, registry entries, and other data, including the location of temporary files.
Uninstall Microsoft Office – Workarounds
Previously we talked about using Add/Remove Programs (the default Windows uninstallation utility) to remove Office 2010. It also said that computer cleaners are not any help if the Windows uninstallation utility fails to uninstall Microsoft Office or any other program.
If you were not able to uninstall Microsoft Office using the default Add/Remove Programs feature, you might want to try out the Revo Uninstaller Utility to try removing Office 2010 again. The program is not like other computer cleaners that depend on Windows Uninstaller. It has its own code that helps it in locating all the necessary data to remove any program – the installation files, configuration, temporary files and registry entries etc.
If you do not wish to risk using Revo Uninstaller for any reasons, you can use Windows Installer Cleanup Utility so that your computer is ready for a reinstall of Office 2010. Normally, if you try to install Office 2010 after a failed attempt of uninstallation, you get Office 2010 installation errors and the software never installs. A cleanup of the leftovers helps you install Office 2010 again. To clean up the installation leftovers, you need to download Windows Installation Cleanup Utility. After installing the program, look for the Microsoft Office 2010 and select Remove.
Important: Please note that the Windows Installation Cleanup Utility, though designed by Microsoft, was removed from MS Download Center as users were getting confused while trying to clean up their failed installations. Use the Windows Installation Cleanup Utility only if you are a computer expert and if you can identify the correct entries that show up in the utility.
The best option that I would recommend as an MVP is to use the Microsoft Fixit utility (scroll down the linked page and click on FixIt icon below Office 2010) for removing Office 2010 without any problems.
The idea for this article came courtesy of a request over Twitter by @ShanaSmiles4You… Thanks Shana! Feel free to send questions about your computing issues to the Personal Computing Managing Editor, Jean Amprimoz, via Twitter @gameandPC.