What Is Office 2010 Mondo - Can I Download It?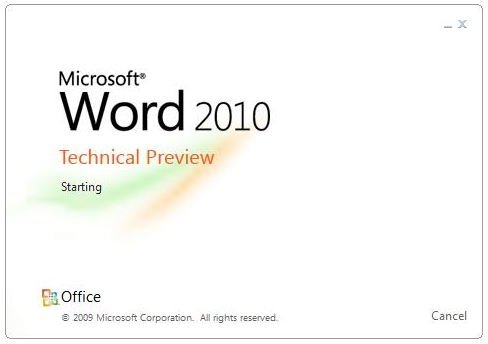 What is Office 2010 Mondo?
Office 2010 Mondo is the name given to an early technical preview release of Microsoft Office 2010.
This release is intended for technical professionals to investigate how the new version of Office will integrate with their systems and custom applications – hence the term "technical preview".
As such, Office 2010 Mondo isn't on general release, and shouldn't be available for use by general software buyers. If you are looking for a free version of Office 2010, using Mondo won't give a long term solution. Like the more commonly available final beta build, Mondo is set to expire after a certain number of months.
What is a Beta Build?
A "beta build" of any software is a pre-release version that is deemed "almost ready". Many software developers – Microsoft included – issue beta versions to registered users in order to track faults and bugs in order to eradicate them from the software before the full release.
You can see why they would do this – there are countless variations of custom PC builds that a new application could end up being installed upon, all using different combinations of operating systems and drivers.
By issuing these beta versions, developers are able to improve the application in question with vital user feedback.
So What Is a "Technical Preview"?
As with the final beta, a technical preview is released to registered users (usually IT departments of large organisations) prior to the full public fanfare – however unlike a public beta version, a technical preview is used to test the application suite against existing applications and operating systems.
In the case of Microsoft Office, this might be to test that a custom application written with Access continues to work under the new version. There is also scope for fixes to be formulated and incorporated into these custom applications to confirm that the tool can be used with the new version of Office.
Office 2010 Mondo will have been used for just this sort of test.
Alternatives to Full Microsoft Office
Of course, as you have found yourself in possession of a pre-release version of Office 2010, you may not wish to pay full price for the full version.
There are alternatives – for instance, if all you want are basic Word, Excel, PowerPoint and OneNote functionality, you could try Microsoft Office Web Apps. This is a browser based version of Microsoft Office 2010 which can be used from any internet-connected PC, laptop, netbook or tablet and looks set to revolutionize how we use Microsoft's office applications - find out more by reading Microsoft Office in Your Browser!
You might also opt for Open Office – the popular open source office suite can be downloaded for free and features considerable compatibility with Microsoft Office formats. As such it is an easy job to open files created in Word, and vice versa. My comparison of Office 2010 with Open Office should prove useful: Choosing the Right Software: Office 2010 vs OpenOffice.