Office 2010 Language Pack Installation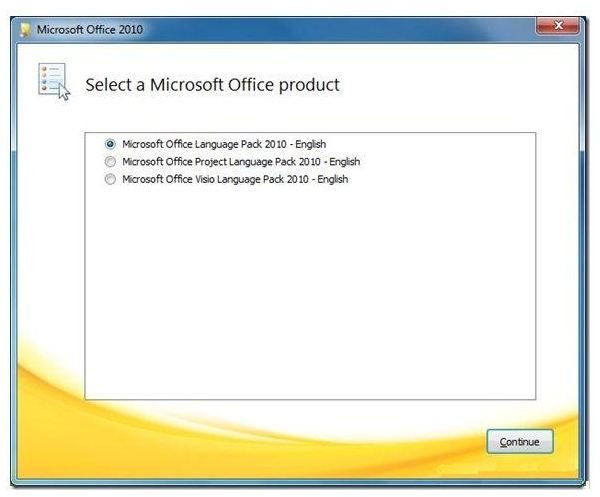 With lot of new features like improved visual layouts, improved picture editing tool, simplified and easy to use features and many more, the all-new Microsoft Office 2010 has become the users' best choice. Moreover, Office 2010 language pack allows users to work with Office 2010 in their own language with menu, features and everything in the language of their choice. With all new Office 2010, your overall productivity is increased and the time to complete a task is reduced. With new enhanced graphics to display reports and to work with images, you get the best visual effect. Finally, the multi-language pack makes it easy for people around the world to use Office 2010.
Below is a step-by-step guide on how to install Microsoft Office 2010 language pack on your computer system.
Install Microsoft Office 2010 language pack
Step 1: As a first step, you need to download the Microsoft Office 2010 language pack. Click here to download the package.
Note: This is the beta version of Office 2010 language pack.
Step 2: After you have downloaded the file, double click on it to execute the package. When prompted by the User Account Control message, click YES to allow the file to open and run.
Step 3: On the screen that appears next, you will need to select the correct product for which you are installing Office 2010 language pack. Select the correct product and press the Continue button at the bottom right corner of the screen.
Step 4: A license agreement screen will appear. Click Yes to accept the License Agreement and press the Continue button.
Step 5: A new installation screen will appear asking for the type of installation. You can press the Install Now button to continue with the default settings, or if you want to change the path of installation, click Customize button.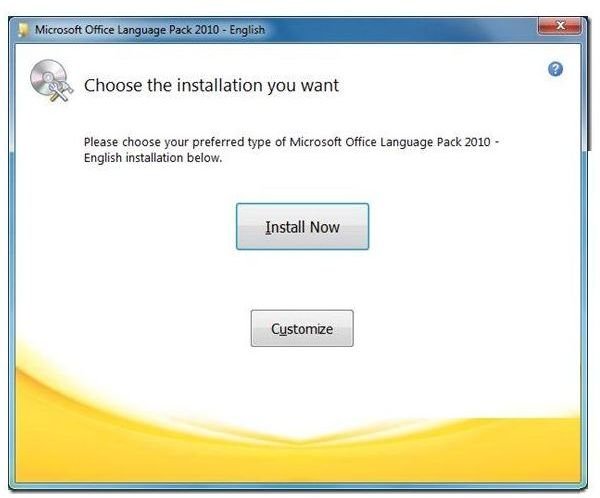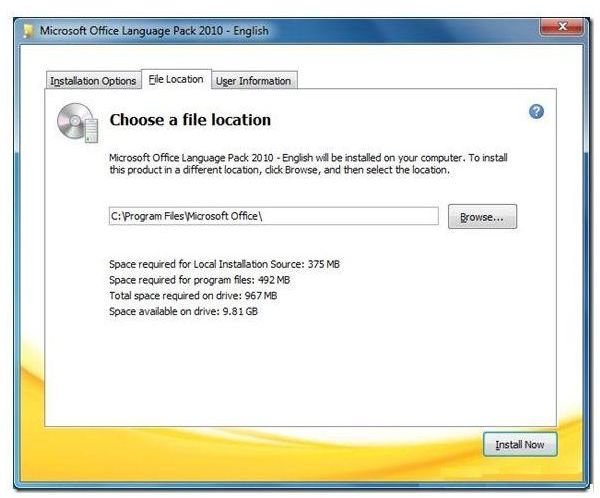 The Customize option will allow you to change the installation path of the Office 2010 language pack. Press the Install button when you are ready to continue.
Step 6: The installation process will begin now and it may take a few minutes before the language pack is completely installed on your computer system.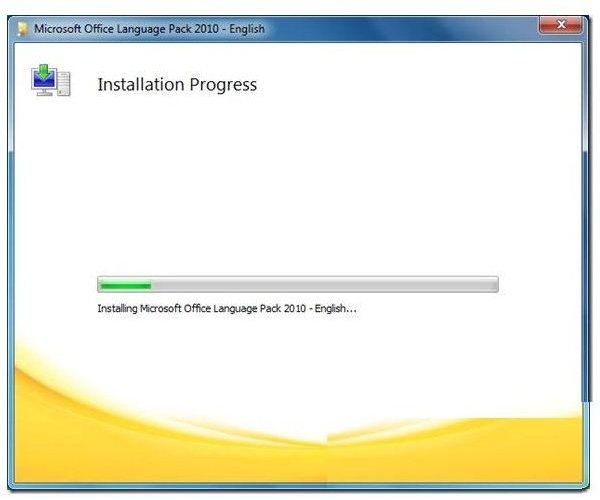 Step 7: Once the installation is complete, you will get a successful installation message. On the screen, you will also have a message that says "Complete your Office experience". Click the Continue Online button to give your feedback on Office 2010 or you can press the Close button to discard the screen.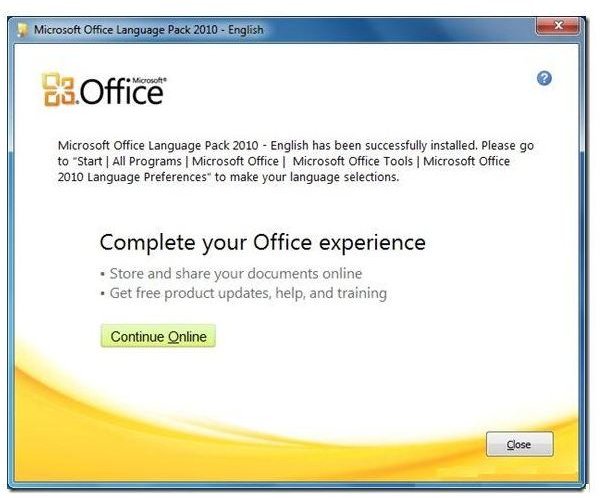 Your Office 2010 language pack is now installed. You can now use the Office 2010 features in any language of your choice.
Images Credit
Microsoft Office 2010 application screenshots by Microsoft