Choosing The Right Excel 2010 File Extension For Your Spreadsheets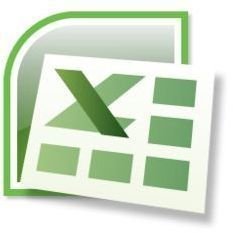 Microsoft Excel - A Popular Tool
As a popular Microsoft Office application, Excel is used on a daily basis by millions of businesses around the world.
Having been in use as a constituent part of Microsoft Office since 1992, Excel has become a popular tool, one that helped Microsoft to become the software giant we know today by being available for Windows when the Lotus 1-2-3 spreadsheet app was still running exclusively in MS DOS.
The result of this long history of use – nearly 20 years – is Excel's massive legacy. Organizations that made the switch to the Windows based office applications in the early 1990s will have been using the .XLS file extension ever since.
The Classic Excel File Extension
Having being used in each version since 1992 (Office 95, Office 97, Office 2000, Office XP/2002, Office 2003) the .XLS format saw the beginning of the end with the release of Microsoft Office 2007 (read A Brief History of Microsoft Excel for more information).
PowerPoint, Word and Excel all saw their traditional file formats updated to take advantages of developments in the use of XML standards. As a result, new file formats were introduced which represented this – Microsoft Word's .DOC became .DOCX, for example.
Use of the XML based file extension has continued with the release of Office 2010 - the Excel 2010 file extension is also .XLSX
The Excel 2010 File Extension
In Office 2010, as with Office 2007, the default file extension (unless this is changed in the program options screen) is the XML version – for Excel 2010, this would be .XLSX
There are, of course, compatibility issues to consider. While Excel 2010 will open a legacy .XLS file without a problem, any version of Office before 2007 will not be able to open any spreadsheet written in .XLSX format without the help of a conversion tool.
So while the Excel 2010 file extension .XLSX can be opened in Excel 2007, and any organizations running both of these systems will have no problem opening and sharing documents, those that are slower to make changes will run into problems.
Legacy File Formats & Slow Rollouts
Few companies upgrade all of their hardware and critical software systems on an annual basis. As such, those that didn't upgrade to Office 2007 will more than likely be planning to upgrade to Office 2010 (assuming that they are planning to stay with Microsoft).
In the normal scheme of things, a large organization will purchase several PCs and laptops on an annual basis, likely from one of the big suppliers such as Dell, with operating system and software pre-installed. A common result of this is the two-tier software hierarchy within large organizations – those lucky enough to get new equipment using Office 2007 and later, and those with older PCs still on Office 2003.
While the .XLSX format is the default format for Excel 2010, there is still a strong argument for maintaining the use of the traditional legacy .XLS format throughout any organization that has failed to upgrade to at least Office 2007, or does business with any company that has not yet upgraded.