Get and Install Arabic Fonts for Windows and Word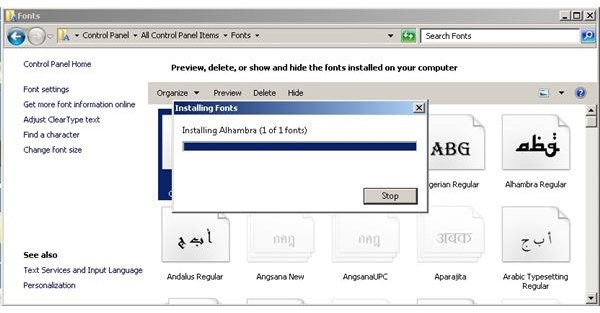 Windows is the most used desktop OS in the world. About 80% of computer users in the world use Windows 7, XP or Vista. Many of these users do not speak English, but Windows also supports regional language settings that allow you to choose the language of your choice when using Windows. This tutorial will explain how you can download, install and use Arabic fonts in Windows. It will also show how you can create documents and type in Arabic using Microsoft Word.
How to Download Free Arabic Fonts in Windows
To download Arabic fonts, you just need to good it. There are many sites out there which provide Arabic fonts for free.
Try searching Cool Text, Free Arabic Fonts or 1001 Free Fonts - Arabic Fonts for a list of Arabic fonts that you can download from as well as a preview screenshot which allows you to see how the font looks. Design Resource Box is another excellent resource for true Arabic fonts.
Once you have selected the font you wish to use, you can install it onto your computer.
Installation
The installation process is very simple. Go to the Control Panel and click on the Fonts icon. In this directory, there is a list of all the available fonts on the computer. All the fonts have a TTF format.
When you download the font, you will get them in a ZIP archive. Extract the TTF file from the archive using WinRAR or WinZip and copy the TTF file to the Fonts folder in Control Panel. It will automatically prompt you to install the font.
Once the installation is done, you can use this font whenever you want to.
How to Type in Arabic in Microsoft Word 2007
Installing the Arabic font will only allow you to read Arabic documents, not type them. To type in Arabic, you need to enable the Arabic option in the list of supported languages. Just go to Control Panel > Region and Language and select the Keyboards and Languages tab.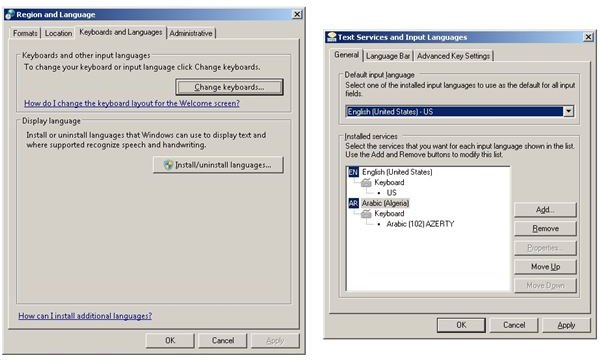 Click on the Change Keyboard button and click on Add. Add the Arabic keyboard you want and click OK. Now you have enabled the Arabic keyboard. You should see button called EN in the taskbar to the left. If you click on that, you can change the language to AR. Just click on AR, open Microsoft Word and select one of the Arabic fonts you just installed. You should be typing in Arabic now.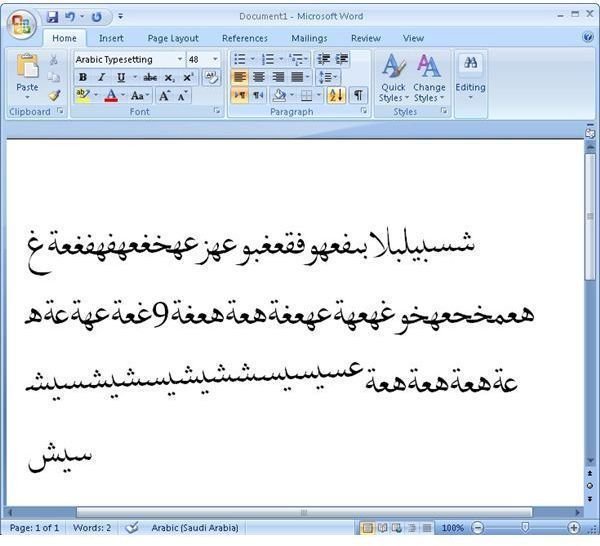 Similarly, you can install fonts of any language on your Windows PC by finding, downloading and installing them as well as changing the keyboard as necessary. You can then the font to create all sorts of documents.