Windows 7 File Manager Alternatives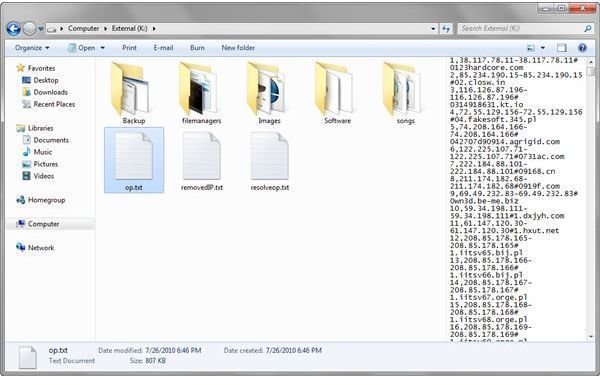 Windows Explorer in Windows 7
The file management software in Windows 7 and older operating systems is called Windows Explorer. We use Windows Explorer to browse for files or navigate directories, preview text or images, view size, file creation and comments in files. A search functionality is included by using the powerful Desktop Search 4.0. The built-in file management is Windows is not enough to end-users who wants advanced features and control s. Some users prefer to use tabbed folders so they don't have to open several Explorer windows while others want to use file manager with dual-panes and be able to view binary files, PDF, HTML file, etc. without the need to install other applications as viewer.
If you don't like Windows Explorer in Windows 7 because it does not allow disabling the auto grid and auto arrange of files, below are the top third party Windows 7 file managers that you might want to consider using as replacement for Windows Explorer.
SE-Explorer and CubicExplorer
SE-Explorer – A dual panel file manager with tabbed browsing of folders as well as built-in viewers for text, picture, HTML help file, PDF, RTF, Word (.doc), XML and TTF font files. You can use SE-Explorer for viewing resource of executables and icon libraries. It can be use too as hex viewer for binary files. The software also includes search function to find text within files, folders, files and tagged files. A media player is integrated in the application. You can compare folders and sub-folders. System Requirements: Windows 7, Vista, XP, Windows 2003 and Windows 2000.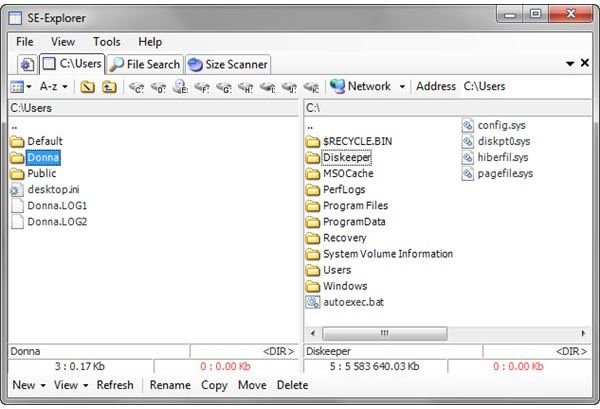 CubicExplorer – A free file manager with a tabbed browsing and search function. Image viewer is also one of the features of CubicExplorer. All settings for CubicExplorer are stored in its installation directory which means, it's not writing anything in the registry of Windows. System Requirements: Windows 7, Vista, XP, Windows 2003 and Windows 2000.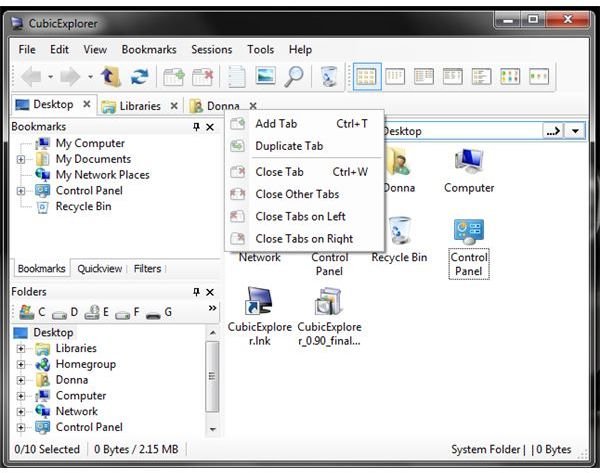 NexusFile and Xplorer2
NexusFile – A Windows 7 file manager using dual-pane interface and advanced features. You can compare folders, split and join files, file shredding, disk clean-up and sync. It's also an FTP manager! You don't need to install NexusFile as the program is a standalone application. System Requirements: 32-bit and 64-bit of Windows 7 and Vista. Also supports Windows XP and Windows 2003.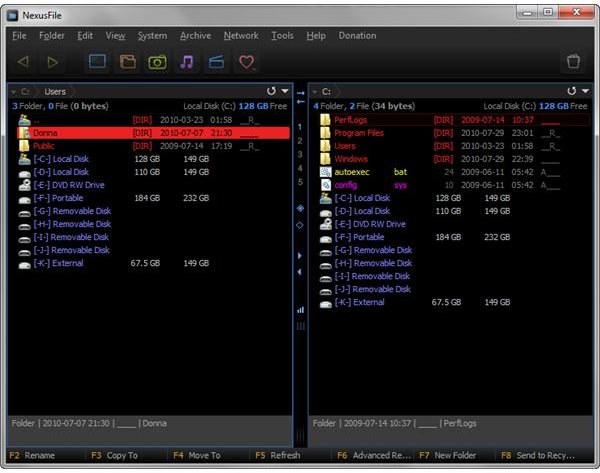 Xplorer² lite version – The lite edition of xplorer² Pro featuring dual-pane, folder tabs, integrated drag and drop function, view comments in files, find text in text files, search text in PDF and office documents, thumbnail view and split, merge or shred files. It can be use also as hex and HTML viewer and many other advanced features. System Requirements: x86 and x64-based of Windows 7, Vista and XP. Also supports Windows 2003/2000, Windows NT4, ME, 98 and 95. _Please note that xplorer2's installer includes optional toolbar by Conduit which is not required to install.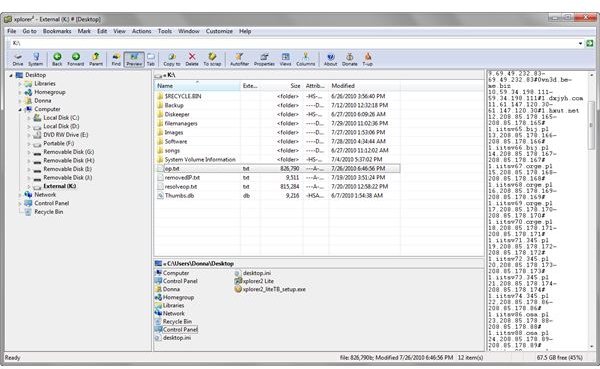 _