How Do I Check My Outlook Express Email? How Do I Set Up Outlook Express?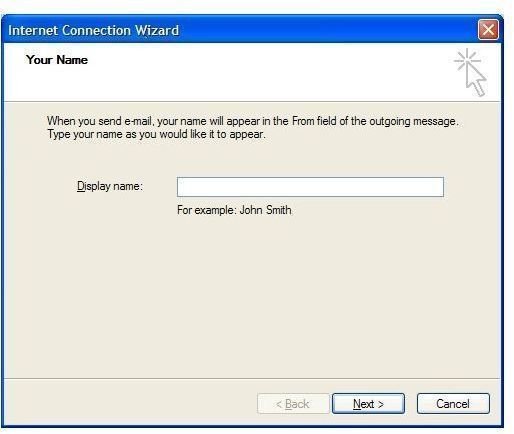 How Do I Set Up Outlook Express?
Before you can check your Outlook Express email, you will need to set up Outlook Express. Doing so is relatively simple, thanks to the wizard OE provides. To begin, start Outlook Express. If you have a shortcut icon on your desktop or taskbar, you can start OE by clicking it. Otherwise, click Start, select Programs or All Programs and click on Outlook Express. If the Internet Connection Wizard does not start automatically, you can start it by going to the Tools menu and clicking Accounts. Go to the Mail tab and click the Add button.
Enter the information requested by the wizard and follow the steps to set up your account. Outlook Express works with most web-based email accounts, such as the one provided by your Internet service. There are also many free email services that you can use with Outlook Express.You will need to know information such as your incoming mail server type. You can usually find this on your email service provider's website.
Once you have set up your account, you can take steps to configure Outlook Express for maximum security, or you can simply begin sending and receiving email right away.
How Do I Check My Outlook Express Email?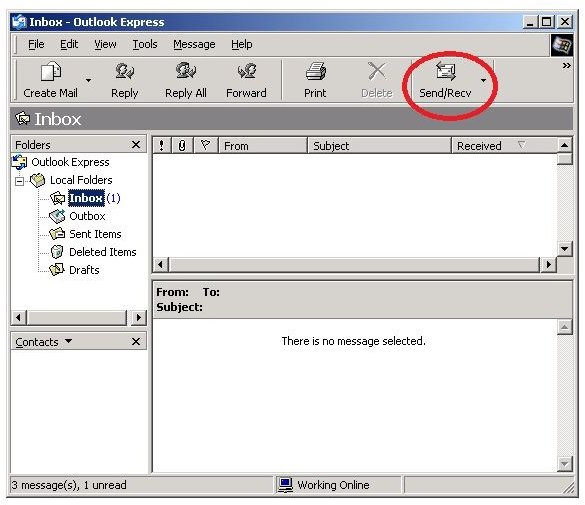 If you do not yet have a desktop shortcut for Outlook Express, you can personalize your desktop by adding one, making it quick and easy to check your email. Once you have OE open, simply go to your Inbox to see if you have new email messages. Outlook Express will automatically check for new messages periodically, and you can click the Send/Receive button to check manually.
If you want to increase or decrease the intervals between which Outlook Express checks for new email messages, go to the Tools menu and click Options. Go to the General tab of the dialog and ensure that Check for New Messages Every __ minutes is selected. Enter the increment you wish to use and click OK. Go to the Tools menu and select Accounts. Select the account you want the setting applied to and click Properties. Go to the General tab of the dialog and ensure that Include This Account When Receiving Mail or Synchronizing is selected. Click OK and then click Close.
How Do I Backup OE Files?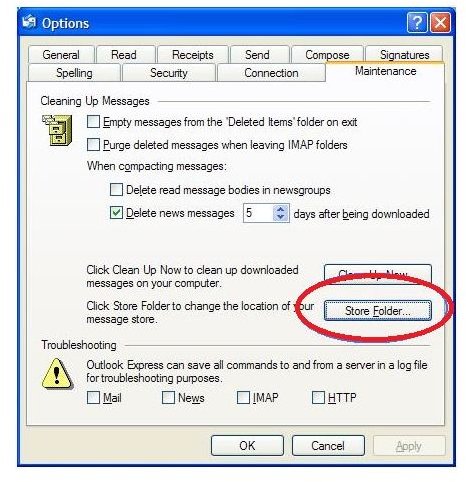 It is important to back up your Outlook Express files regularly. Backups are important because there are a number of incidents that can cause you to lose files. You could accidentally delete an important email and be unable to recover it, for example. Your computer could be attacked by a virus or your hard drive could fail. If this happens, you will be relieved to have a backup copy of your emails and contacts.
Before you can back them up, you must locate your Outlook Express email files and folders. Depending on your Windows operating system and whether you have changed the default location, they could be in a number of locations. You may need to change your computer folder settings to show hidden files and folders, as well.
Once you have found these files, you can take steps to back up your Outlook Express data. OE allows you to back up your address book, email messages and your Internet settings. Be sure to save these to a removable device, such as a CD or thumb drive, in the event of hard drive failure or other problem that could prevent you from accessing the files on your computer.
How Do I Move Outlook Express Files?
Knowing how to locate and backup Outlook Express files enables you to move them as well. This ability is especially valuable if you ever need to move Outlook Express to a new computer. All you need to do is export the files from your current version of Outlook Express, save them to a removable media device such as a CD or thumb drive, and then import them into Outlook Express on your new computer.
If you change computers and your new computer does not have Outlook Express, you can still move your files, depending on which email client you will be using on the new computer. For example, you can import and export contacts between Outlook Express and Microsoft Outlook.
Now that you know how set up and use your Outlook Express account, you can go and enjoy all that it has to offer.