Microsoft Office Document Imaging Mac - How to Use? List Of Document Imaging Applications For Mac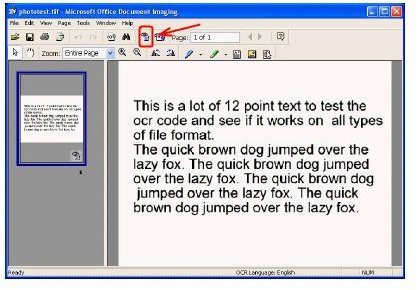 Microsoft Document Imaging
Microsoft Document Imaging is a document editing program that comes bundled with MS Office for Windows. It is a great tool for anyone who wants to scan faxes or documents, perform optical character recognition on images, scanned documents or fax, copy and export scanned images and text to MS Word and send scanned documents via fax or email.
Microsoft Document Imaging is an invaluable program in making digital copies of documents like attendance forms, time sheets, articles, tax documents and handwritten notes, etc. It is extremely handy and useful.
Any Windows user who has MS Office installed on his computer will also have Document Imaging on his computer (if he chose to install it during MS Office installation). Microsoft has created Mac version of MS Office that offers similar applications to Word, PowerPoint, etc., but unfortunately, they did not include Document Imaging in it. For some reason, Microsoft did not create it for Mac and even didn't include it in Microsoft Office 2010 for Windows
Image Credit: raymond.cc
Document Imaging Programs For Mac
If you have used Document Imaging for Windows and now want to run it on your Mac, unfortunately you can't do so but there are other similar options you can go for. There is a bunch of excellent document imaging applications for the Mac users, but they do not include the OCR feature. Here is a list of a few of them with links to download from the developer's website:
1. DocHaven
Price: $99
Download: https://search.macupdate.com/search.php?keywords=developer:%2BHoly%20%2BMackerel%20%2BSoftware
2. Sonar Professional
Price: $495
Download: https://www.virginiasystems.com/
3. DocumentWallet
Price $29.95
Download: https://www.receiptwallet.com/products/documentwallet.php
4. Optix Scanning
Price: Call sales
Download: https://www.mindwrap.com/
5. Yep
Price: $39
Download: https://www.ironicsoftware.com/
6. DevonThink
Price: $79.95
Download: https://www.devon-technologies.com/products/devonthink/
7. EagleFlier
Price: $40
Download: https://c-command.com/eaglefiler/
8. Journler
Price: $34.95
Download: https://journler.com/
9. WorkingPapers Pro
Price: Call sales
Download: https://www.dominionsw.com/
OCR Programs For Mac
The above was a list of good document imaging programs for Mac without OCR. If you are particularly looking for OCR software to run on your Mac, here is a list of popular OCR software for Mac to consider
1. OmniPage Pro X For Macintosh
Price: $499
Download: https://www.nuance.com/imaging/omnipage/omnipage-macintosh.asp
2. AABBYY FineReader Pro for Mac
Price $99
Download: https://finereader.abbyy.com/
3. Readiris Pro 12 for Mac
Price: $167
Download: https://www.irislink.com/c2-1685-189/Readiris-12-for-Mac.aspx
4. Adobe Acrobat Pro
Price: $449
Download: https://www.adobe.com/products/acrobatpro/
5. VueScan
Price: $39.95
Download: https://www.hamrick.com/reg.html
As you see, the prices of these applications vary very much. I would suggest that if you want a document imaging program for basic or home use then go for the cheapest one from the list. But if you are really looking for a professional program, then my recommendations are Dochaven and Readiris.
These were my lists of document imaging and OCR applications for Mac. If you know of any other good document imaging program for Mac, do share information about it in the comment box below.
Reference Microsoft office document imaging Mac:
Author's personal experience