How To Fix The "Application Error 1000" Windows Explorer Crash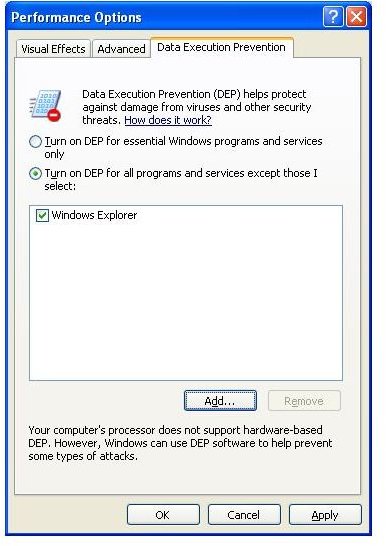 Troubleshooting the "Application Error 1000" Windows Explorer Crash Issue
The "application error 1000" issue affecting Windows XP computers running Service Pack 3 has been causing problems around the world over the past few months.
While other "application error 1000" instances might be down to problematic device drivers (especially when spool.exe is cited) those affecting explorer.exe – Windows Explorer, the tool used for managing your desktop – are so far undiagnosed.
The overwhelming common factor is that it affects users that maintain a regular update regime, and the signs indicate that the fault concerns an update applied in or since Service Pack 3.
I've pulled together a series of potential fixes for this issue; as the time of writing (July 2010), Microsoft have yet to acknowledge that there is a problem, so these suggestions should not be taken as definitive.
Data Execution Protection (DEP) and DirectX 9 Updates
Other users online have attributed the error to updates to DirectX 9. As with other causes, this is inconclusive, however the Windows Explorer crash caused by "application error 1000" can be aided by adjusting the Data Execution Protection (DEP), a safety feature in Windows XP that prevents failing programs from crashing your entire PC.
Windows Explorer can be added as an exception into DEP – to do this, right-click My Computer and select Properties. Next, on the Advanced tab, go to the "Performance" section and click Settings. Choose the Data Execution Prevention tab, and choose the Turn on DEP for all programs and services except those I select: radio button
Click OK at the warning, ensure there is a tick in the box next to Windows Explorer then click Apply and OK.
Video Clips
Many reports of this error apparently occur when viewing previews of video clips in Windows Explorer, such as in the My Videos folder.
There is a possibility that the fault for these users is caused by a video codec. Unregistering and reregistering this codec can contribute to preventing the issue.
To do this, go to Start > Run and Enter:
regsvr32 /u shmedia.dll
You should receive a dialogue box informing you that the file has been unregistered (using the /u switch).
Next, go again to Start > Run and this time, type:
regsvr32 shmedia.dll
The second command re-registers the dll related to the potentially troublesome codec. Note that if you do not have this file on your PC, the problem lies elsewhere.
One Other Suggestion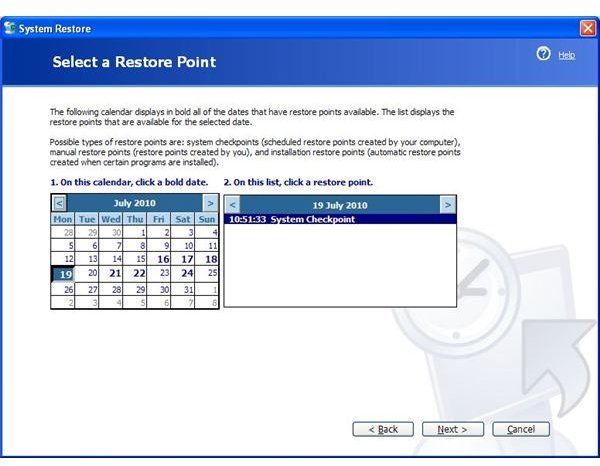 Some users online have suggested that this fault can be resolved by reinstalling Windows or rolling back to a previous Restore Point.
For the latter to work, System Restore must be active on your PC – open this by going to Start > Accessories > System Tools > System Restore. Use the System Restore Settings window to configure the utility.
Use the main System Restore tool to roll back to a previous date – if you have the tool configured already to allow rolling back over several months, you should be able to identify the date and time at which the Service Pack or update was installed and roll back to before this point.
For more on using the System Restore tool in Windows XP, see Troubleshooting System Restore in Windows XP.
If this seems to resolve the problem, don't forget to switch off Automatic Updates – or else the fault may arise again! See Canceling Windows Updates for more on how to configure Automatic Updates in Windows XP.