Review: Windows 7 Starter Edition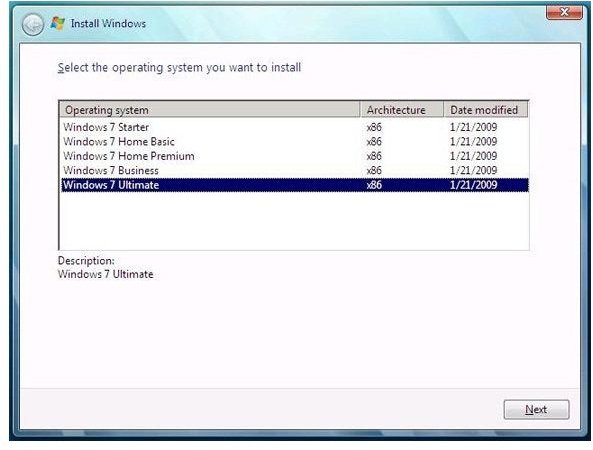 Windows 7 has been a great Microsoft success to date. Windows XP was the favorite for many years, but it's time has come and gone. Even so, some netbook manufacturers still used to bundle Windows XP since Windows Vista was such a disaster. Windows 7 works well even on the low powered hardware configurations which netbooks have, so it was perfect for the machine. Among the many different versions of the latest Windows operating system, Microsoft launched a Windows 7 Starter Edition which has certain limitations but is a good OS for netbooks.
In this review, we take a look at the limitations Windows 7 Starter Edition imposes on users and how it differs from the other editions.
Limitations of the Windows 7 Starter Edition
Unlike other versions of Windows 7 like Home Basic, Home Premium, Professional and Ultimate, Windows 7 Starter doesn't have a 64 bit version. Besides that, Microsoft supports only up to 2 GB RAM on the Starter Edition in order to discourage users from installing it on regular desktop PCs and laptops. It also has very limited support for dual core processors.
In the Backup and Restore Center, it cannot back files up to a network drive. It also doesn't support multiple monitors. You cannot change the Desktop Wallpaper on the Starter version, nor can you use the Aero themes. Windows 7 Starter doesn't support Aero, so you can use only the basic themes. It also doesn't support Windows Media Center. There are very few customization options available in Starter.
It also doesn't support biometric authentication or Windows XP Mode, which allows you to use Windows XP as a guest OS. It doesn't have the Bitlocker drive encryption tool, either. If you want to print, it needs to be through a locally installed printer because it won't allow networked printers. It also doesn't allow internet connection sharing. That's about it for normal users.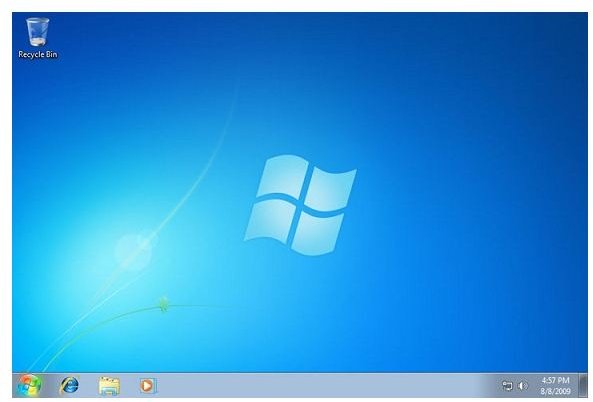 For the power users, here's a list of the other features that Windows 7 Starter doesn't support:
Group Policy Editor
Fast user switching
Multi Touch
Windows Remote Media Experience
App Locker
Multilingual User Interface Pack
Hardware Limitations
If you want to continue using Windows on your netbook, Windows 7 Starter is the best option for you. Microsoft has removed the ridiculous three app multitasking limitation that it had earlier. It is very fast and works well on netbooks. It also supports Aero Snap which allows you to quickly resize and manage multiple windows.
Despite all the limitations, many of which wouldn't matter to some users, it's easily one of the best options for netbook users. By keeping things simple, it makes for less work on the netbook hardware which means longer battery life and better system performance for running other applications.
The Final Verdict
If you are a basic user who uses a netbook for activities like web browsing, audio/video playback or document editing, then I would definitely recommend Windows 7 Starter to you. Windows 7 Starter is not sold directly to customers by retailers, but the lower cost is reflected in the netbook price.
If you need those extra features that come in the more expensive versions of Windows 7, you can use the Anytime Upgrade option which will allow you to upgrade to a better version anytime you want. There will be extra costs incurred, though, depending on which version you purchase.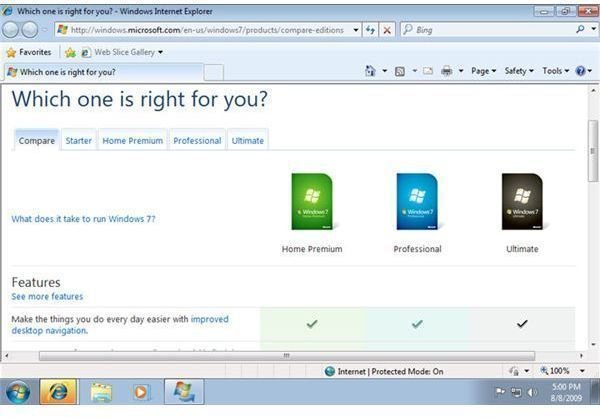 If you would like to try out other operating systems besides Windows, I would recommend that you start with Ubuntu Netbook Remix or Jolicloud. Both are excellent options and fully recommended, plus neither are as stripped down as the Starter edition.
References
Windows 7 Starter screenshots taken by author.